Team Simukai has changed. Where once there were two teams, now there is one. After almost three years, the urban team's work in Mutare has sadly come to a close – we're sure their legacy will continue for many years to come. The work in rural Rowa has fallen to a new group to build on the fantastic progress of Cycles 1 and 2. So welcome to the Rowa Runners Cycle 3! 
As the most original people who have ever lived, we decided that our first blog post should be a short introduction about who we are and what we do. The visual media guys have kindly given us the group photo above, and we'll introduce from left to right. So here we go:
Team leaders - Grace and Nat
First are our team leaders. From the UK we have Grace and from Zimbabwe, Nathaniel. You may recognise them from the old blogs; from leading the last group of Rowa Runners. When we asked what they wanted written about them, Grace answered for them both. This is very Grace, she loves to take charge and be heard. She describes Nathaniel's likes as music ("but he can't sing") and rugby ("until he got too fat"). The two of them have definitely developed a strong bond over the past three months –  honestly, they act more like siblings than colleagues.
Media - James and Ronny
We're the ones writing this blog. Ronny is from Zimbabwe and James from the UK. We work as the media volunteers and have responsibility for blog posts. This doesn't mean we'll be doing all the writing, but for now, it's our job to keep the wider world updated with what we're doing. Ronny loves chatting with girls and watching football. James doesn't like either of these things - he'd much rather be found at home stuck in a book, but happily all this means is we even each other out.
Visual - Shira and Faa
Next up are Shira and Faa. They're responsible for Visual Media – you can thank them for the beautiful photo above! While we document with words, they'll be walking around with the camera. If you're savvy enough to follow us on Facebook (ICS Progressio Zimbabwe: Simukai), they'll be responsible for clogging your feed with pictures and videos. Faa is the technological member of the team – the one everyone goes to when their phone doesn't work. She's even threatened to start charging… Shira's skills lie in her organisation; she's up for anything and great at discipline (as some of the kids at Simukai have learned). We'll be relying on her to capture the true image of our experiences – she won't accept less than perfection. 
Community liaison - TK and Becca
The two team members responsible for our integration with the community are TK and Becca. They were both pretty much made for this role; Becca studied Anthropology and TK Sociology. Becca's a great public speaker who has repeatedly shown her skills at bringing working groups together, and we've only been together a week! TK, meanwhile, is our man about town; he's constantly running into friends and acquaintances in the street. We have no doubt they'll transfer these strong people skills into Rowa and help us to fit right in. 
Learning & Language – Ela and Manley
Mhoroi! The next two roles only have one volunteer each, but they're related enough for us to link them up. Firstly, we have UK national Ela in the learning role. She is responsible for preparing the team for workshops and ensuring we have the correct information. With a background in Education Studies and a no nonsense attitude, she is well prepared to take on Rowa and all the challenges a rural area may present. Secondly we have the language role, which falls to Manley – one of our native Shona speakers. It's his job to help our UK volunteers learn Shona so we can understand each other better. He may not speak up often, but when he does he's proven to have the skill and discipline to effectively teach, always with a smile on his face.
M&E - Pete and Melisa 
Next to the most important part of any development project: Monitoring and Evaluation. This role does what it says on the tin; monitoring and evaluating our impact. In this role are Pete and Melisa. Pete is an economist by training, so is looking forward to analysing spreadsheets of data. Unlike most people who love data, Pete is no socially awkward keyboard warrior – he always has something to say, which has already landed him in hot water. Melisa also likes numbers – she's training to be an accountant. Her one true love however is Chris Brown; if there's any down time during the day, chances are she's chilling in the corner, headphones in, openly murmuring to the lyrics.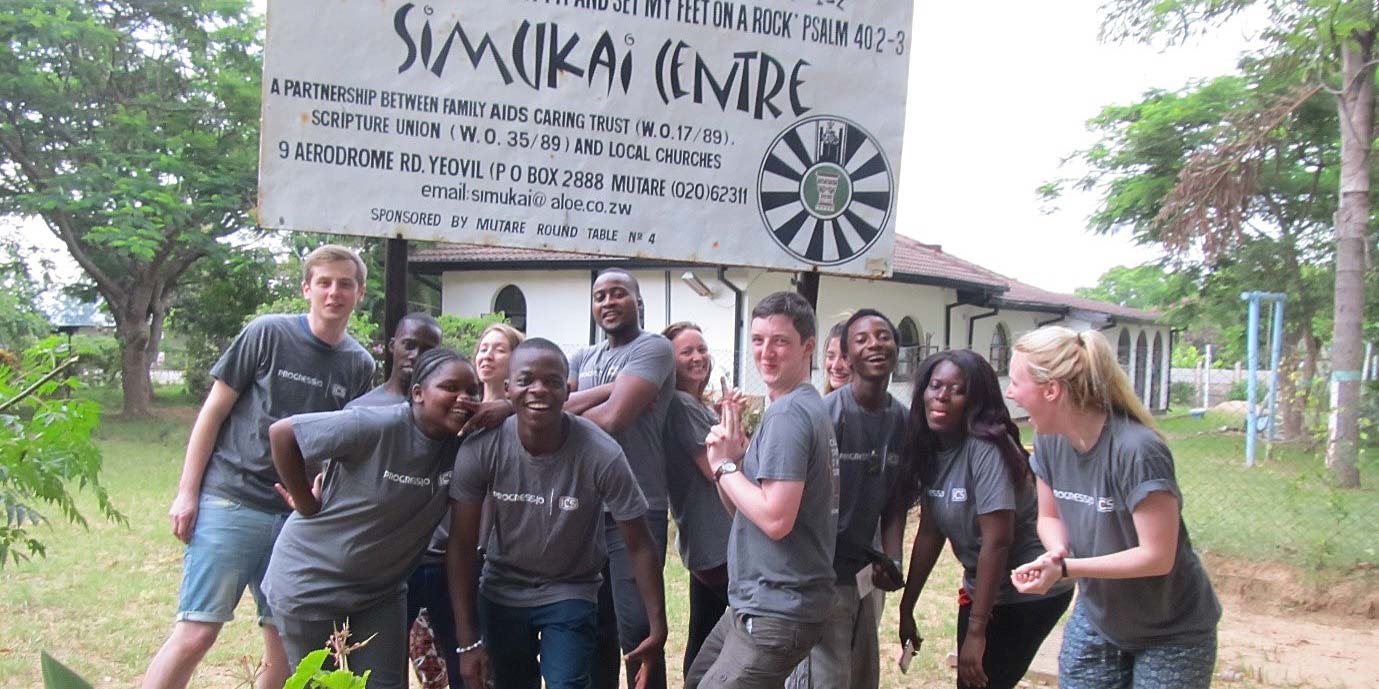 So there you have it folks; Rowa Runners Cycle 3. We've been spending this week settling into our roles, but you can be sure in the coming weeks we'll have many exciting stories to share. For now, we should probably get back to work. Tozoonana!
Written by ICS volunteers James and Ronny