Hey people, we're back! We have now met the farmers in Dora at Kentucky Farm and they are awesome; so full of character once they got to know us! They all work very hard to maintain their crops, with some walking up to 6km to get to work, as covered in our last blog. Most of the farmers grow covo, butternut squash, sugar beans, green peppers, cucumber, carrots (which I have tried and they are so good!), and mangoes. Over the period of last week and this week, we have already delivered our first Marketing and ISAL (Internal Savings and Lending Schemes) sessions as well as 3/16 sessions on HIV & AIDS.
We usually get there for 10:00am to help them water their plants and then we begin our sessions at approximately 11:00am. The farmers seem to enjoy having us around and really do appreciate the little we do. Every so often, they save samples of their vegetables for us to try, which I personally think is an amazing gesture! Our sessions so far have gone down great with blocks A, B and C; so we are really pumped to deliver the rest.
After the first Marketing and ISAL session… we asked to what extent they felt our session would impact their lives. The majority said they felt it would make a 'big difference'. With continued work, we want to get all of the farmers into groups, so that their ISALs can be in full flow before our placement comes to an end in Zimbabwe.
After delivering our first HIV & AIDS session… again, the farmers felt the information given to them was relevant and suggested our next topic should be on 'how to care for people living with HIV'. As a group, we were excited with the feedback because our next session was going to be on that subject anyway. Yay team!
Oh, and before I forget! We have a community event for the farmers in the works!!! Let's go PARTaaaayyy! We had to wash a HUGE tent for the event, all the food has been bought, the 'venue' (field) has been weeded and activities (volleyball, football, 'tug o' war', singing, dancing, WE HAVE EVERYTHING!!!) will be in full swing throughout the day! Certificates will be awarded to a few of the farmers for becoming a part of an ISAL group. Team Caritas feel it's important to keep them motivated and that is what we plan to keep on doing.
Here is a selection of some of our recent team photos:
Examples of the produce being grown at Kentucky; Tomatoes, okra, sugar beans, green peppers, cabbages and butternut squash
Frank delivering an ice-breaker during the Marketing and ISALs session to enthuse the farmers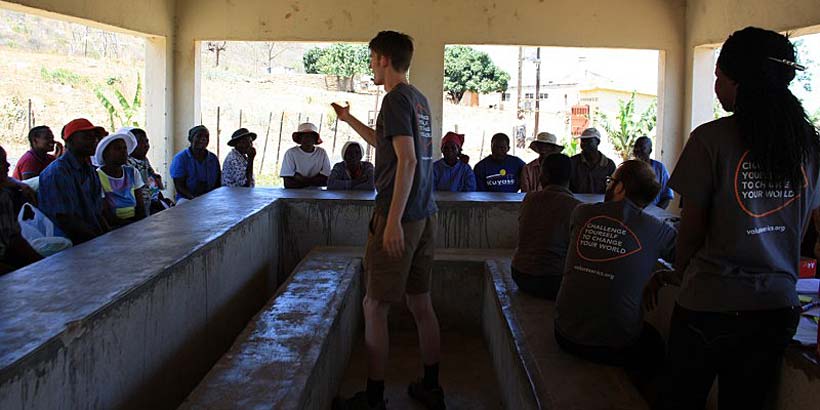 Casey helping one of the farmers fill in their forms at the HIV and Nutrition sessions
Casey and Carlton explaining the food pyramid during a HIV and Nutrition session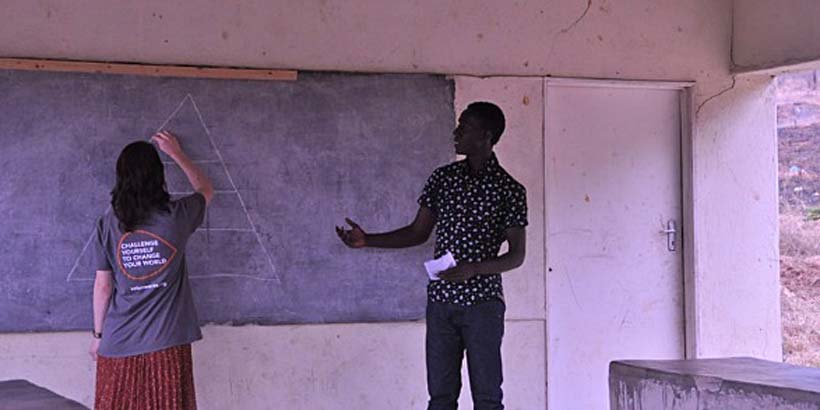 The beneficiaries reading over their handouts on nutrition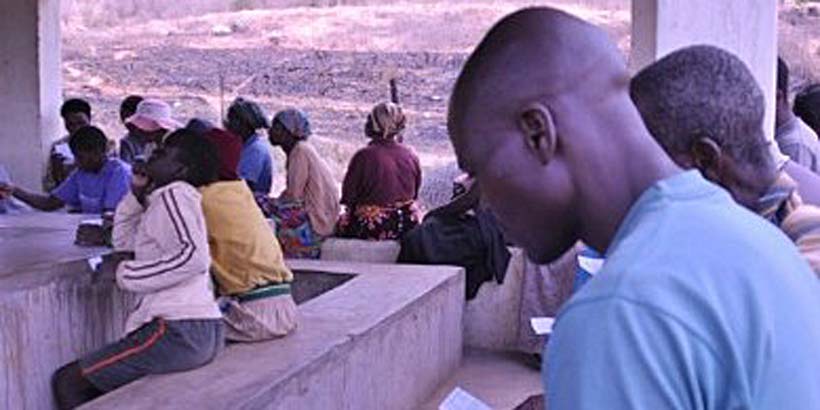 Written by ICS Team Caritas