After visiting El Bramadero, I realised how diverse the little communities of Nicaragua can be. El Bramadero appears to have the kind of soul that's only present when a place has been really lived in. The trees there are old, tall and green, and their size demonstrates the age and strength of the landscape. It's built on picturesque winding lanes about 1000 meters above sea level, which gives it a slightly mythical presence of being high amongst the mountains. And also means the coffee grown here is fantastic. In comparison, to me Parcila seems to be slightly missing that element of what visibly makes a house a home.  This is not to say it doesn't feel like a home; there is nowhere on Earth I would rather be right now other than Parcila. But through observation, I can see that this relatively young community still hasn't moulded its surroundings into the home that it feels to be. This kind of growth can only come with time, and considering the relocation this community has gone through due to Hurricane Mitch in the recent past, there is nothing to say it won't soon look as lived in and homely as it's surrounding areas. But regardless of the area being in its adolescence, Parcila's community shows a unity that, as a UK volunteer, I can't help but envy.  In addition, the onset of rain recently has transformed the once parched land into a sea of green. When I arrived I had no idea it would be possible to see this much green in this area, but now the mountains that frame us are full of life.  This inevitably helps Parcila to look more hospitable.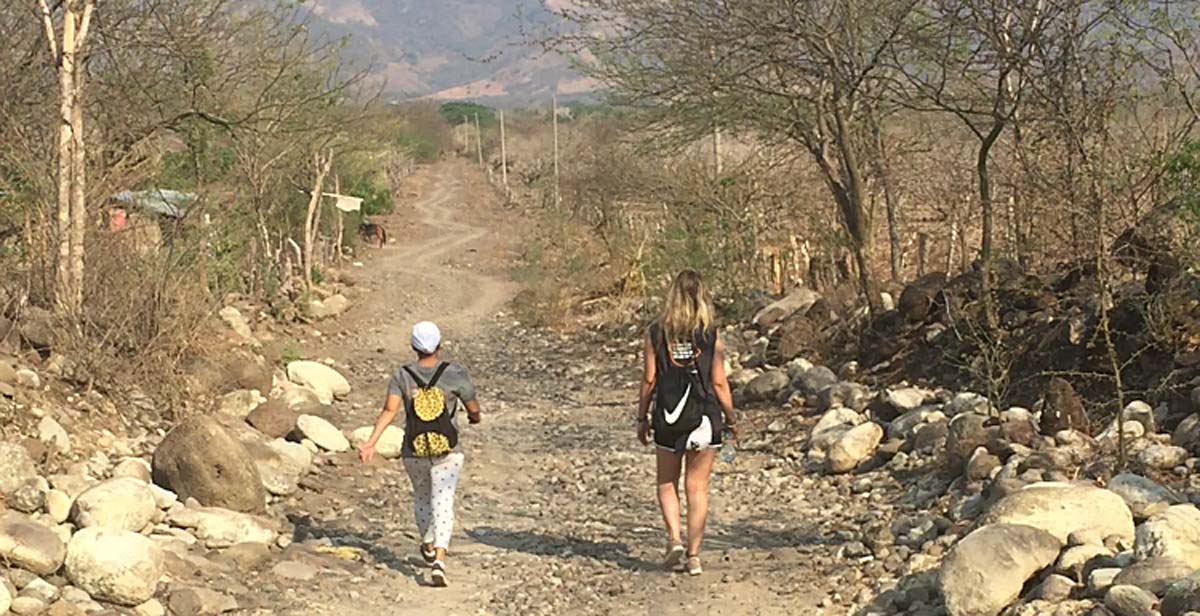 Despite only being about a two hours drive away, El Bramadero and Parcila experience different weather and water systems. As a result, it so far appears that the Parcileños are extremely aware of climate change, whereas the community of El Bramadero have a slightly different knowledge. This is because Parcila is only a couple hundred meters above sea level, and El Bramadero is over 1000. This means that Parcila is much more susceptible to extreme weather through droughts and flooding, whereas El Bramadero is slightly cooler and more hydrated. For example, Parcila's water supply is regularly limited to a set amount of time a day, whereas when we visited El Bramadero they were happy to keep a tap running constantly.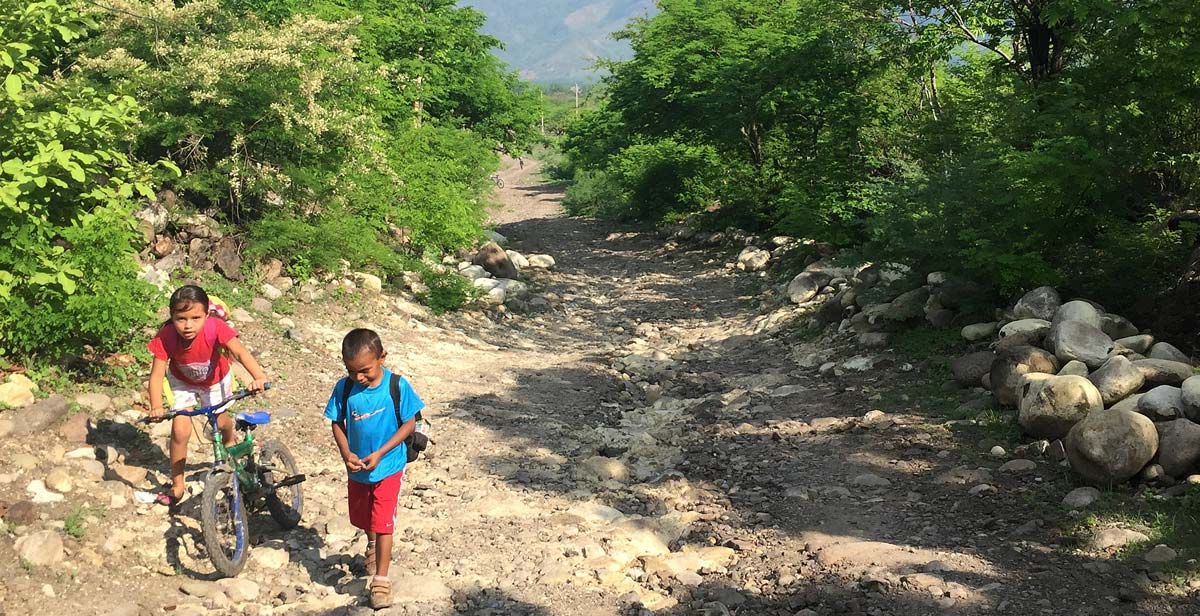 When we visited El Bramadero, we climbed to the top of a hill to sleep in amongst the pine trees on hammocks. The leader of the community took us for a walk around his land through coffee plantations and spoke about climate change with us, pleading the volunteers there to educate the community on global warming. This in particular was a surprise to us because Parcileños are so aware of this topic, but it again reemphasises the different lifestyles here. The area we stayed in seemed beautifully old and established and therefore somewhat untouchable, but this week we received the devastating news that it has been affected by a forest fire. Fires on the hillsides are common here, despite being illegal. In Parcila, I've seen people shake their heads at them, possibly because they know the damage it's doing to the atmosphere, but this 'technique' isn't uncommon throughout the world as a way of clearing and re-fertilising the land, especially after failed crops. Considering the amount of fires we see, they are usually well contained. However, the fire that affected El Bramadero is still out of control and, as a result, has destroyed an area we visited a mere nine days ago and enjoyed so much. 
Every community here has to battle with the various weather systems and lifestyle challenges, but I'm so proud of Parcila for being so incredibly aware of global warming. They accept it more as a reality than many of my friends back in the UK, possibly because the people here have to face it head-on. In my opinion, it is the challenges that Parcila has had to face in its short heritage that has unified the community. For example, in the past there was a drinking problem here that caused regular fights and upset, so as a community they decided not to sell alcohol. Alcohol is available in the nearby towns but not in the small shops here, so it is less accessible, and the community is much more balanced as a result. Instead of drinking all day and night, the boys here have daily football matches, which bring them together within a more positive environment. In addition, because of deforestation being a huge issue throughout Nicaragua, they collaborate with an organisation that works on replanting trees. The community as a whole is small, so this perhaps makes it easier to organise and unify, but nevertheless it is still heart-warming to see people coming together to work for the betterment of their lifestyle.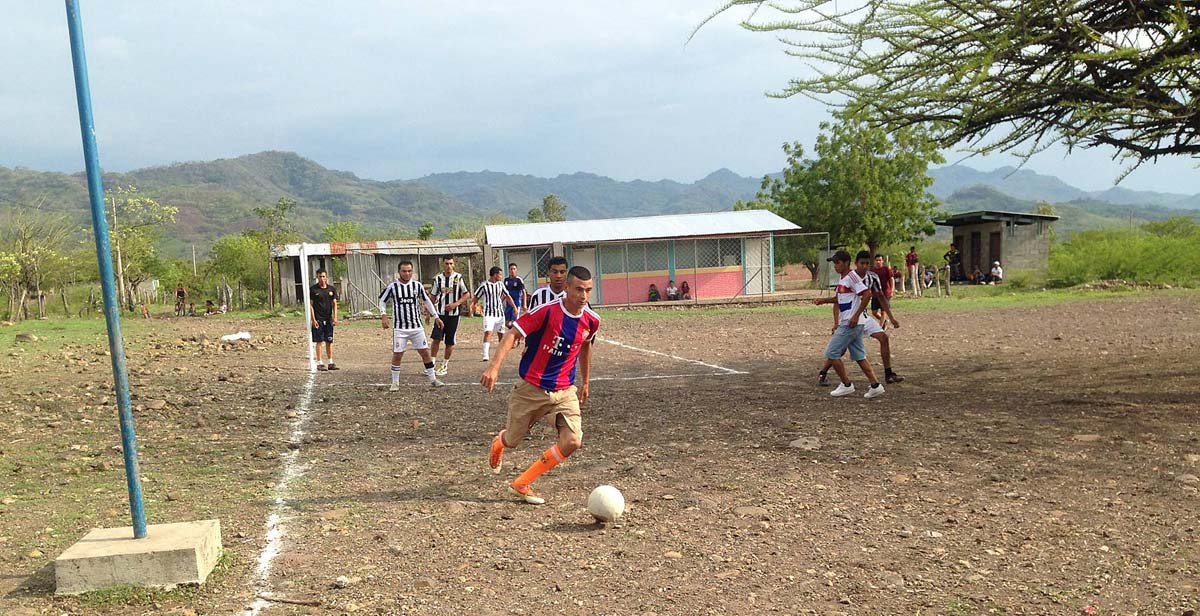 This idea is something I feel is lacking in the UK because there are so many diverse distractions. With our many news outlets and huge range of available education and activities, focusing on a common goal seems almost impossible.  The intent is there to become unified within UK society, for example the extent of social media to connect and communicate, and coming together to support sports teams or going to gigs, music festivals and nights out. But the problem is that everyone has different tastes in music and different preferences for sports teams so although the idea of unity is there, there isn't a blanketed common cause. However, climate change is something that affects all of us throughout the world and it is something as a species we are responsible for and must work to rectify in whatever way we can. In this way, it has given us an opportunity to be a little like Parcila and unite with a common cause to work together for something that is truly worthwhile and beneficial for everyone. 
Written by ICS volunteer Rebecca Walker