We would like to express a special and heart-felt thank you for all your generous support over 2016, we are really grateful to you all. As you know, the last year has been a difficult year for Progressio despite the many achievements of our programmatic work, International Citizen Service (ICS) volunteer placements, and campaigns and policy work. Please see our Annual Review if you would like to learn more about some of the highlights from our work over 2016. 
Many of you supported us by volunteering, donating, fundraising, sharing our campaigns or by attending our events, and we hope you know that your support has been vital to our work and morale over the year, and has helped us to continue our work overseas. Thank you from all the Progressio team! We would also like to thank all our staff and volunteers in the UK and overseas, and all our ICS volunteers.
We wish you all a very Happy New Year. 
Warm wishes,
The Progressio Team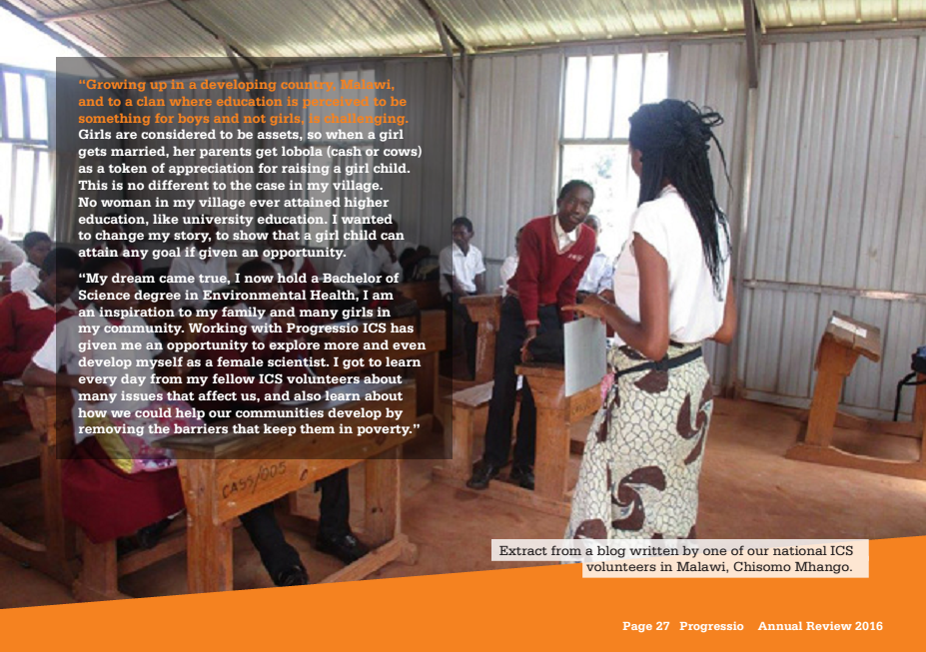 Pictured above: an extract from a blog featured in our 2016 Annual Review, written by one of our national ICS volunteers in Malawi.