Free downloads
All downloads are free - but if you find our publications useful, please consider making a donation - thank you!
Click on the links below to find more details of some of our publications that are available to download.
(And if you're looking for downloadable posters and leaflets you can use to spread the word about Progressio, check out our Fundraise page.)
Progressio/CIIR annual reviews, Trustees' Reports and Financial Statements.
Progressio's magazine for members and supporters.
A detailed, practical manual on setting up and running local organisations.
Short essays offering insights into development issues.
Information on development projects and/or analysis of policy issues.
Books on Somaliland and Timor-Leste.
Campaign leaflets, faith reflections, booklets.
A-Z publications library
Browse a full list of Progressio/CIIR publications including all publications that are currently available to download. Other titles are available on request - just ask!
We are very sorry but we are no longer able to supply printed copies of our publications. Click here to find out why.
Latest publications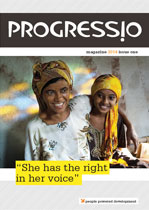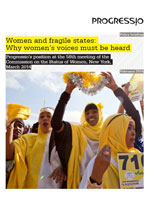 Women and fragile states
Download the briefing paper (914k PDF).