Choosing to volunteer abroad was probably one of the best decisions I have made in my adult life. It's a bold statement for the first sentence of a blog, however, I can fully back it up and explain why volunteering was good for me and how it can be good for anyone and everyone out there (even you).
Okay, so I know what some of you might be thinking, "Just another article telling me to volunteer", "I've already done a bit of volunteering, why would I need to do more?", and other similar thoughts, but hear me out on this one. I'm not going to tell you to volunteer abroad or at home, I'm going to explain to you why volunteering has helped me become a more well-rounded and better functioning adult, and why it's helping me in my life as a university student.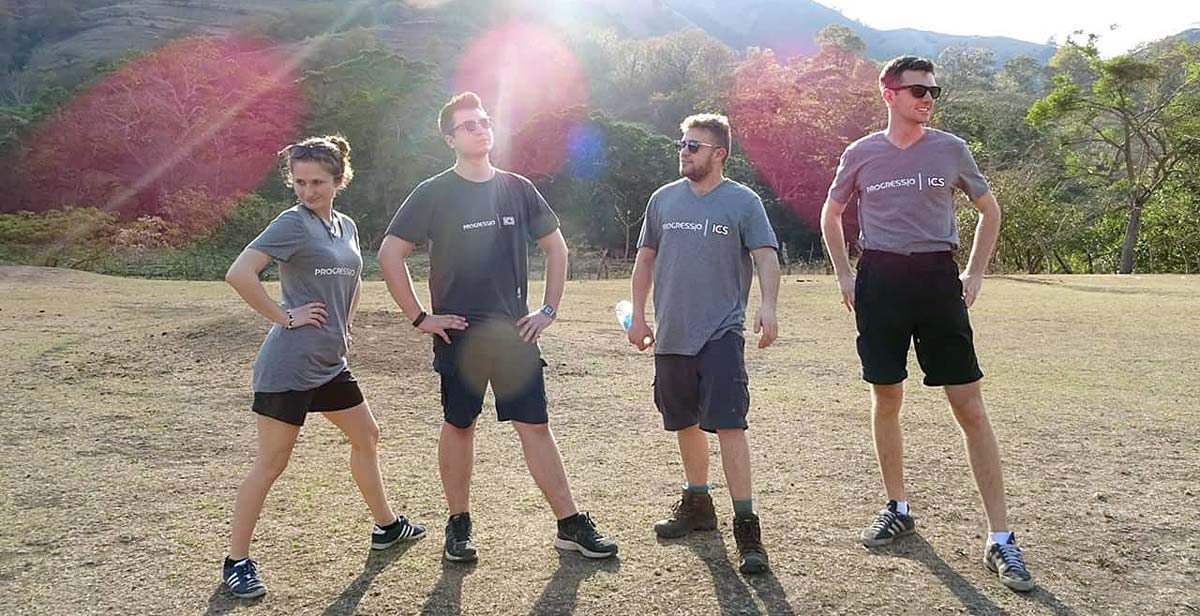 To start off, why should you volunteer? Do you want to help change someone's life? Do you want to help people in a developing country to make their everyday lives easier to live? Do you want to change the world? Do you just want to visit another country and live there for a bit and see what life is like there?
I decided to sign up to International Citizen Service (ICS), an international volunteering programme, because I wanted to see another part of the world that is unlike anything I have experienced before living in the UK or from going abroad on family holidays. I got to see another part of the world unlike anything I had experienced before and I got to live in the middle of it all in one of the poorest countries in Latin America, in a community of about 180 families, called El Bramadero (Valle El Bramadero on Google Maps), in the Estelí Department of Nicaragua. Nicaragua is a beautiful country with picturesque views, friendly locals, affordable cuisine, a tropical climate, beautiful beaches, fantastic forests and captivating cities, and I was going to live there for three months in the middle of it all.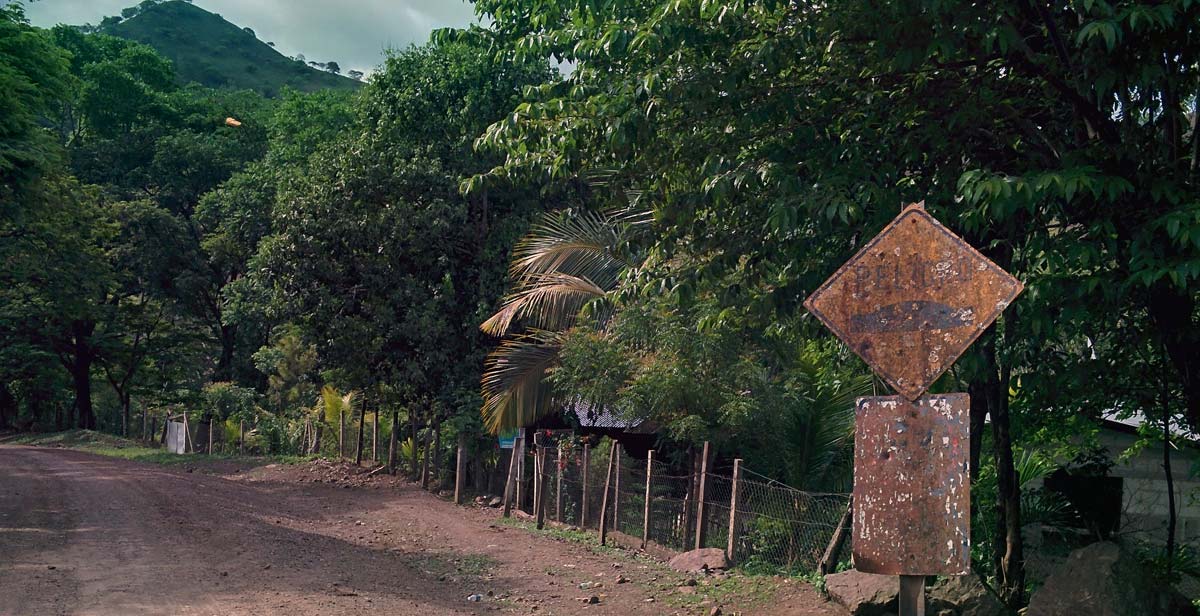 I was going to live in a house made from concrete dirt bricks and wood with a corrugated metal roof, this house was called the 'Casa de Janet' (Janet's house) and this house was my home for those three months. It had an outdoor shower, a latrine, a fire pit, a herb garden, a kitchen, bedrooms and cable TV. Some of the key tasks we had to complete in our day to day lives were very different living in the 'Casa de Janet'. They didn't have a power shower, nor was it a hot shower, they don't have running water, so it was a cold shower from a bucket. The sheer thought of this was something I dreaded at first, however it was very strange coming back to the UK and having a power shower with hot water and no buckets or cold water. 
The shower was where I put into motion an important life lesson, which I was soon to learn later that week. That is that in a foreign country when they say don't drink the water, they mean don't drink the water. I accidently swallowed some while washing my hair, four days later I was diagnosed with having a form of E-coli. Don't drink the water, unless you know it's safe to drink. It's not a reason for you to sign up for volunteering but if you do sign up, just be careful. It's something I can look back at and laugh about now, but at the time it was fairly horrendous (the funny side of it being ironic that earlier that week we did a health talk with the community where I spoke about the dangers of water and E-coli).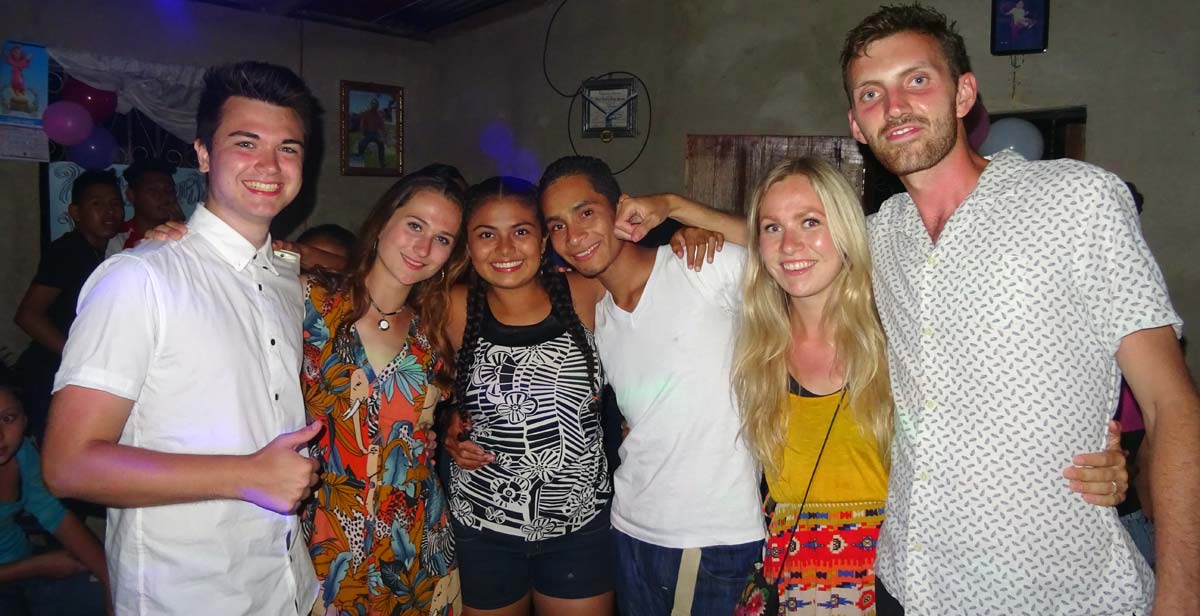 That leads onto the next thing I learnt - how much I enjoy teaching and leading people. The week I was ill with E-coli was the same week I was allowed to lead our volunteer team. I would sit up the night before a work day and write out what was going to happen throughout the day, what activities and energisers we would be doing, who would be going where and what groups people would be working in, mixing it up to ensure throughout the week everyone had worked with everyone else and each day each person would not be doing the same activity twice (unless they wanted to). At the end of a successful day of construction and patio development, I would take the group through a reflection session to see what we have accomplished, what went well, what didn't go so well and what we would do differently next time. Maybe it sounds boring but it does feel great to organise something and then see how it fares and to watch it fare well. For example, we had to lead English classes with the children each week and I chose to lead the first few sessions as the main teacher, which meant doing a lesson plan and implementing it with the other UK volunteers. After the first successful teaching session, it was brilliant to see how excited the children were the next week when they came to the classes. They would bring more of their friends as well, which showed they really enjoyed it. During the week, we would see the children in the streets and they would get our attention and point at animals and objects and tell us what they're called in English, as well as saying "Hello, how are you?".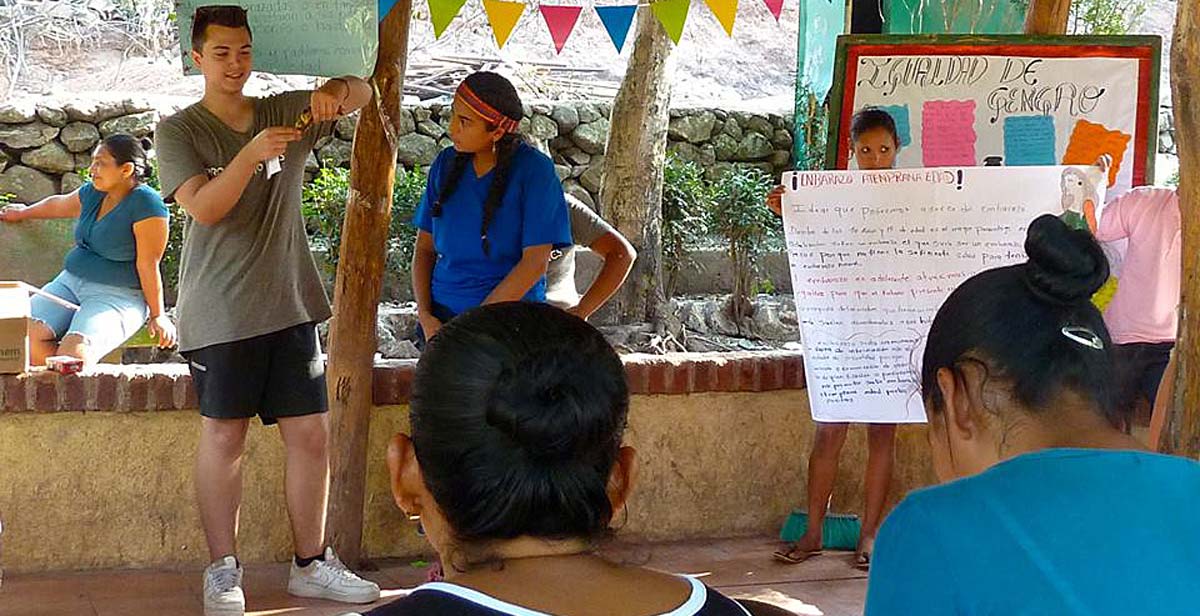 Teaching and leading can be very rewarding, and even more so when you can see the impact you have had on someone and their learning, and to see your teachings implemented is an amazing feeling.
Lesson three; volunteering is rewarding. Perhaps I have slightly covered this in my last point, however, there are more contexts to which it can be rewarding. To start off, our main goals were to build and install 27 water filters and 17 eco-stoves for families throughout the community. The water filters were necessary because there have been cases where the drinking water has had varying levels of arsenic in the past, not to mention the E-coli as well. The eco-stoves were useful for the families as they help reduce the amount of wood they would use to prepare meals with, as well as reducing the overall amount of smoke in their kitchens.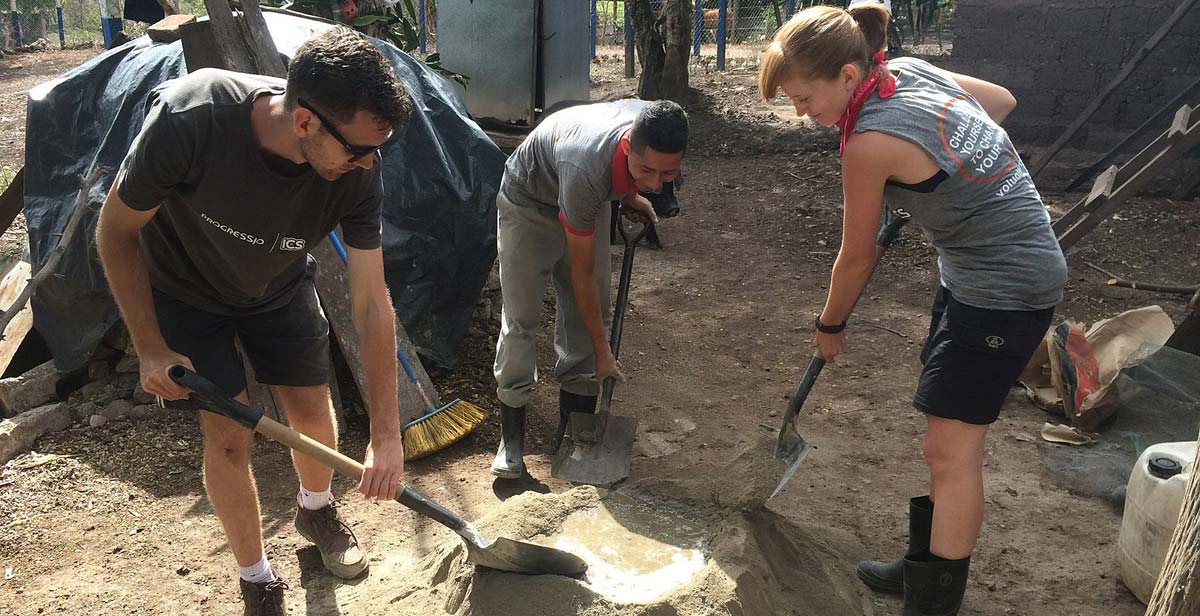 It was rewarding to be giving people access to these necessities, things they need to live that also benefit their health. Things that we would see as novelties in the UK; we can just go to the supermarket and buy water filters to use in our homes, although our tap water is 'safe' to drink anyway. It was great to see how much people appreciated what they were being given. Seeing grown men cry tears of happiness knowing they were going to get one of these life changing eco-stoves for their family was nice.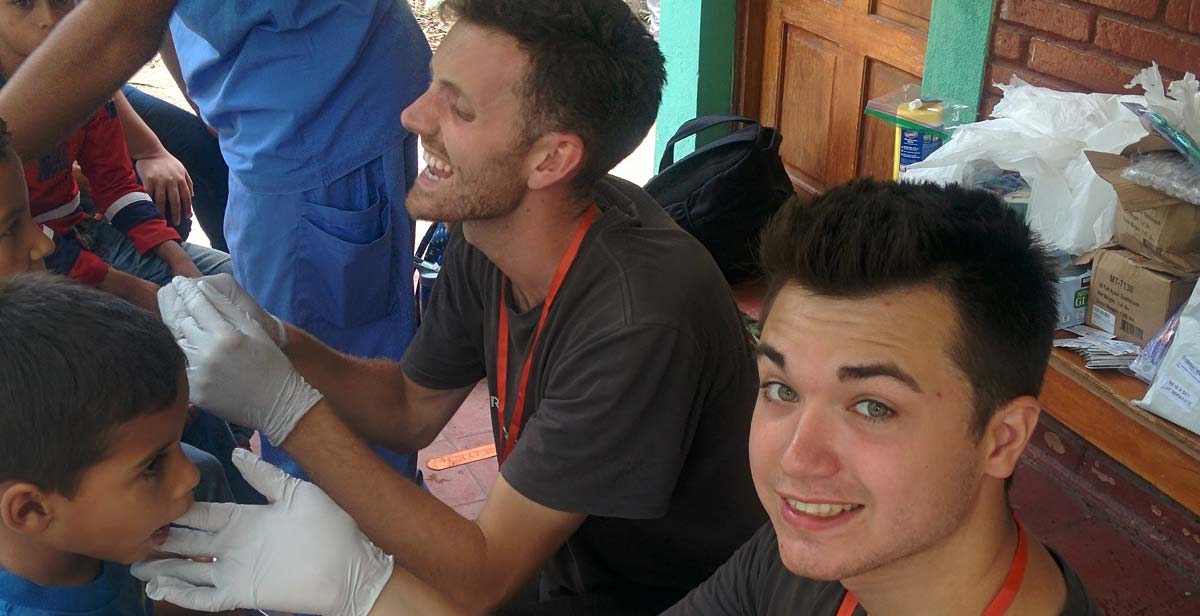 The fourth and final lesson I learnt while volunteering abroad is not to take things for granted. Everyone says "you only appreciate what you have once it's gone", and those people are right, but at the same time, they aren't 100% correct because not having things feels like such a relief. We were living 40 miles from anywhere with a half decent Wi-Fi connection and we would only be able to have access to this Wi-Fi once a week for a few hours. Let me tell you this, not having internet access sounds like a horrible nightmare, but in fact it is quite the opposite. Connecting to the internet on a Saturday after a chaotic bus ride to the place with the Wi-Fi and having 500 WhatsApp messages, 30 Facebook notifications, 300 Facebook Messages, 40 Emails, App notifications, and at times bad news updates coming flooding onto your phone within the space of a minute is not nice, it's stressful. It is great not having constant notifications of things, not getting caught up in people's social lives or any of the horrible stuff happening in the developed world. It felt like a relief being able to put my phone back into flight mode and to only have to use it to take pictures or play music the rest of the week until the next time I needed to connect to the internet. We take our constant internet access for granted every day and would dread to think what life without internet is like, when in fact not having internet access is a blessing.
I have come back from my experience volunteering in Nicaragua a more confident, knowledgeable, open minded, more relaxed, and more of a minimalistic person. I can cook without the need for many expensive ingredients. I don't need material things to make me feel happy. I don't need money to just frivolously spend on things. It is making university life so easy because I am responsible for myself and all my actions, and I'm not spending ridiculous amounts of money on things I don't need. And I can speak more Spanish now than I could before I volunteered in Nicaragua.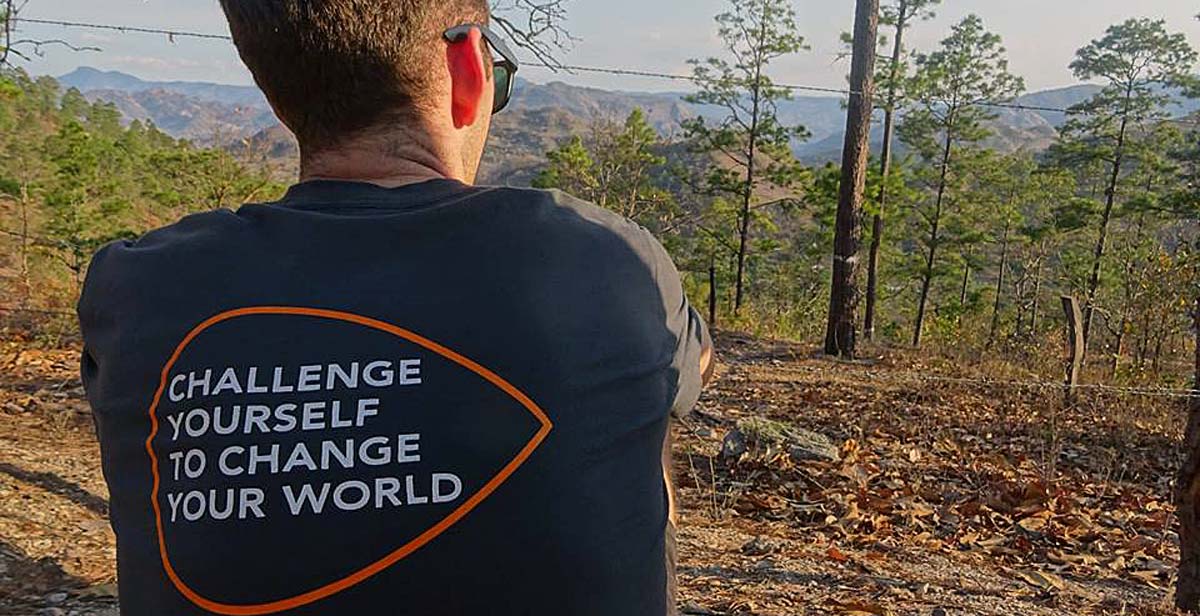 After reading all of this, I bet you are all still thinking, what relevance does this have to volunteering abroad? Why should this make me want to volunteer abroad? Why should I volunteer at all? And my answer is, that at the end of all of these experiences I have had, all of the challenges I have faced, all of the lives I have had an impact on, it has all been totally worth it. It's made me a better and more mature person, and even if you might think you are a mature person and don't need to change, I'm going to tell you this quote found on the back of every ICS T-shirt and that quote is 'Challenge yourself to change your world'.
Written by ICS Alumni Jamie Hall (April - June 2016 cycle, El Bramadero, Nicaragua)