As our time in San Benito draws to a close, I sat down to reflect on the last eleven weeks and our time in this quite special little community. Little it may be, San Benito is a village of only a couple of hundred people, however, the sense of community this place has is something on a much grander scale. From the day we arrived in this rural village, we have been embraced with open arms and have made a second home. 
Along with Charlotte, Adid and Yaneth, I shared the role of Community Liaison. I was excited by the idea of being in charge of organising events and activities, which would engage the community in an educational, fun and enjoyable way. However, despite my anticipation, I was also quite apprehensive and unsure on how I could help engage the community in an entertaining and beneficial way. The team, would try and sit down together regularly and we would all come up with some great ideas for potential events, however, this was only the easy bit, actually organising and publicising the event was the next task, which at times proved to be a lot trickier.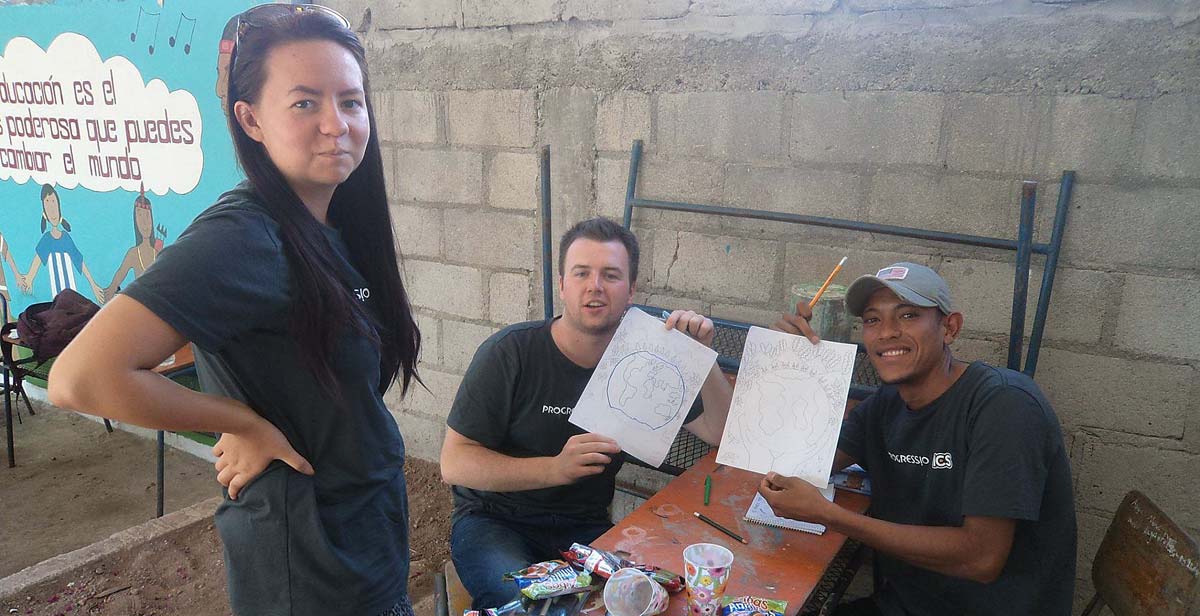 One of our first community events was to deliver a community English lesson every Saturday morning at the school. In the first week in San Benito, we made some posters, which would advertise the lessons.  We got these printed off and I stuck these up in the village pulperias (corner shops) and on the school.  However, despite this only four people turned up. The following week the community liaison team went door-to-door around San Benito handing out leaflets and personally making people aware of the lessons face-to-face. This proved to be highly effective and the following Saturday we had 16 people turn up! We therefore decided to use this approach again to promote the other events.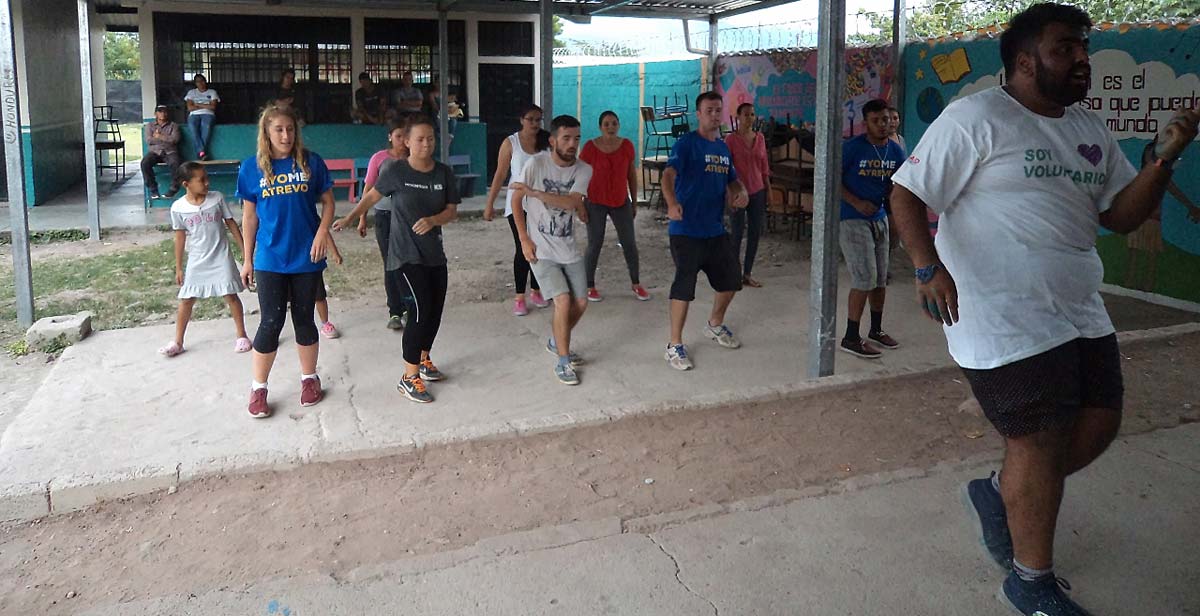 One of the most successful events we organised was community Zumba. Held at the school and led by Gagan on Wednesday afternoons, Zumba was a real favourite as 38 people turned up in the first week! Likewise, our community sports day, which was held towards the end of our cycle also proved to be very popular and was a real success. Situated in the church yard, the community turned out in full force as over 60 people enjoyed traditional races, such as three-legged, relay, wheelbarrow and, my personal favourite, the old egg and spoon. The event was complete with music, food and drinks, which were provided by the newly formed women's entrepreneurship group.  
Of course, not all events proved to be so successful. Community coffee was an event that ran weekly on a Thursday afternoon at the school. Despite some positive interactions and discussions with the community about various topics, attendance to these events was often quite low. Subsequently, on the final community coffee, we changed the time so that it would fit more conveniently into the working day. Furthermore, we used the tried and tested approach of spreading the word door-to-door, and as a result, had over 10 members attend to what proved to be a highly successful and heart-warming event led by our Team Leader Gagan.  
As I mentioned earlier, we were already aware of the close tight knit community of San Benito, but soon into the cycle we had begun to understand that despite the communities need and desire for events, some people were still reluctant to take part in the events. I believe this may be linked to some extent to the social demographic of the area. Like quite a lot of rural Honduras, San Benito is a relatively poor village and as result self-esteem and confidence amongst the people can be understandably low. However, community events help to improve this and strengthen the relationships within the village. It became apparent after our first few events that once we got people to attend one they would come back again for more. This became true as our final few events saw the biggest turn outs.  
I genuinely believe morale and self-confidence within San Benito has improved during our time here.  I feel that all the work we have done, whether it has been infrastructure, English lessons, or other community events, have all contributed strongly to this. Community events have been a way of celebrating this new-found self-confidence in San Benito along with the improved school facilities, San Benito now has a new space that can become a major hub for most events. I sincerely hope that, as a result, there will be some sort of legacy of our time here and that the community will continue to organise various events on their own based on the foundations already put in place. 
Written by ICS volunteer Dan Moroz