Amilcar Rivera Calderón School in Villa San Antonio, Comayagua, were humbled to welcome the British Ambassador to Honduras, Ms Carolyn Davidson, on Monday 21 November. Her visit was attributed to the work of the national and UK volunteers from Progressio ICS. 
UK volunteers have been working together with the national volunteers since 26 September in the school; developing the school, teaching community classes and promoting key values, like gender equality, recycling and entrepreneurship. 
It was a proud day for all at Amilcar Rivera Calderón School, where the children and teachers had the opportunity to showcase their achievements, and the volunteers, their progress.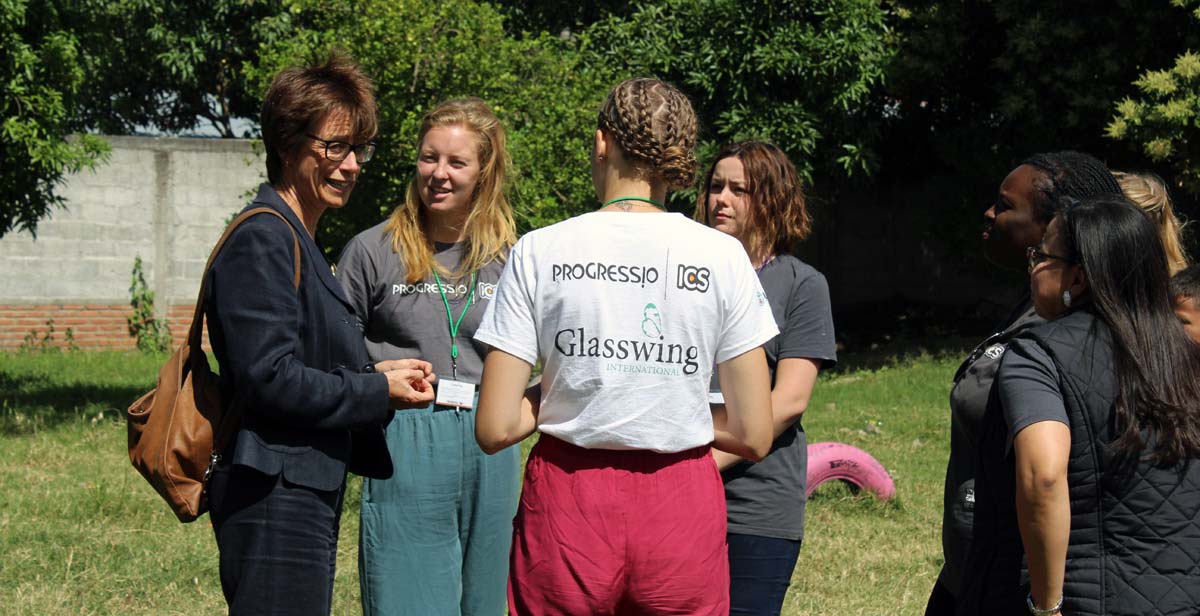 The visit began with a welcome from the school director and the children, and then an introduction by the volunteers with a presentation of all the work that has been undertaken thus far.
In the morning, the children's Glee and Discovery Clubs both held performances for the Ambassador, who appeared to be enjoying her time as she took to the stage for a dance with the children. 
The Discovery Club performed their invention that won them 1st place in the national competition that took place in the capital earlier last month. The Glee Club also performed a dance that they had performed in a national competition last month.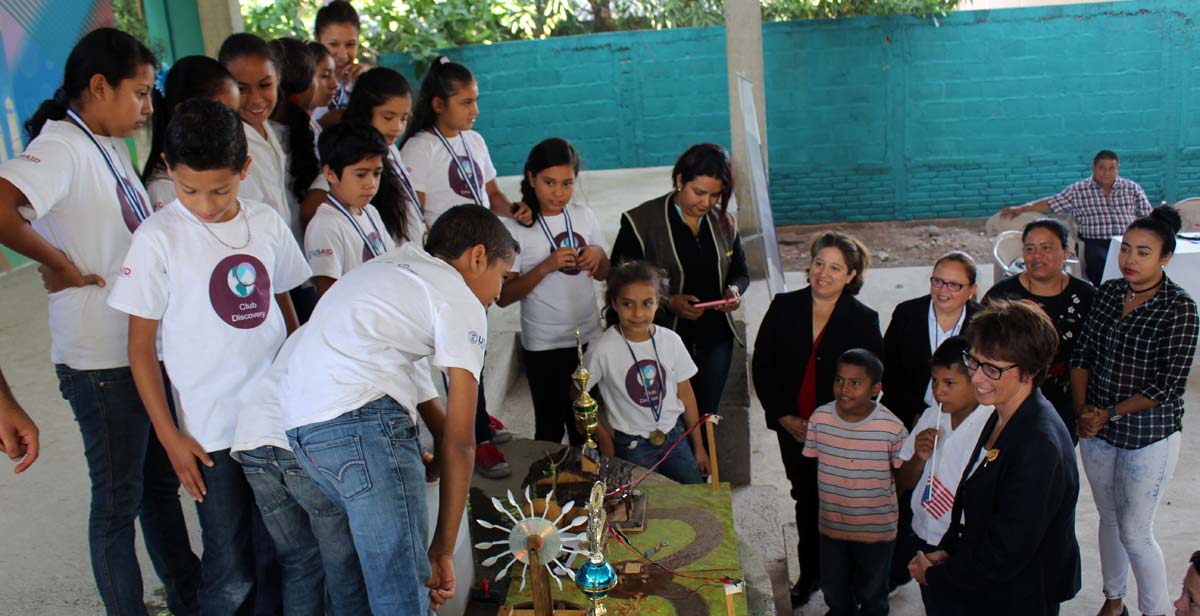 To finish off the visit, Ms Carolyn Davidson was taken on a tour of the school with the volunteers. "You have made a lot of progress", she said. Amilcar Rivera Calderón School hopes to see her again. 
Written by ICS volunteer Bilal Abbas