Soon after writing my final year social work exams, I applied for a Progressio ICS volunteer place, which had been advertised by a local organisation. Aware of the fact that Progressio ICS brings together young people to make a difference in their communities, I was extremely excited to finally put theory into practice through working on community projects and responding to local community needs. 
 

ICS volunteers pose for a picture during the clean-up campaign
 
In my case, Progressio was in partnership with MASO (Midlands Aids Service Organisation), an organisation that focuses on eradicating the further spread of HIV and its effects. As the fourth cycle, our task was centred on three specific pillars, which were orphans and vulnerable children and their caregivers, HIV and AIDS and income generating activities (IGA). Our activities included raising awareness on HIV and AIDS and stigma, child abuse and children's rights. Lastly, we discussed new skills related to effectively managing income generating projects. Strategies used for discussing these issues with the community were mainly workshops and community dialogues. For a change, we also conducted four main events, which were the August Festival, a clean-up campaign, a sports gala and cooking school. The idea behind these events was to impart knowledge relating to the above-mentioned concerns.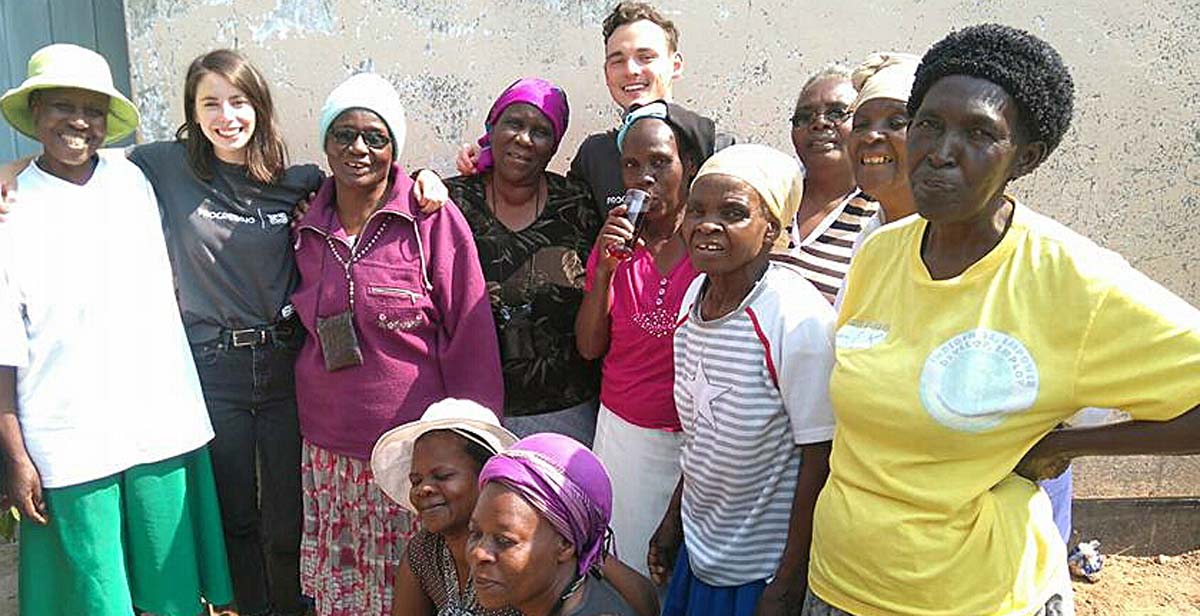 James and Katie pose for a picture with grannies after the IGA workshop
 
The experience was a revelation. I learnt so much about empowering people to overcome some of the barriers that keep them poor and supporting people to respond effectively to HIV and AIDS. Furthermore, the placement enabled me to genuinely contribute to development and to the raising of development awareness. Volunteering under Progressio ICS provided me with an opportunity to learn and reflect on various issues and the negative impact they have on the lives of people and communities in Zimbabwe. The particular skills that I will take away include facilitation, communication, the ability to adapt to changing situations, confidence and critical thinking, which are essential in the social work field. As a result, I feel like I am a competent social worker. Being a Progressio ICS volunteer presented me with a unique chance to work in a cross-cultural environment. Working with UK volunteers was amazing as it enabled me to learn about various cultures and beliefs. I also learnt the importance of respect for the views of others and sensitivty towards other people's needs. Further, exploring and discussing various issues affecting Zimbabweans with the UK and national volunteers was exciting as each one had unique ideas, which contributed in making the teams planned activities a success. In addition, most of the UK volunteers were highly creative and focused more on designing banners, posters and fliers for the teams planned activities.
 

James and Katie during one of the IGA workshops 
                 
As an ICS volunteer, my specific role to help and support the team was to write blogs, capture and collate photos as well as update Progressio Zimbabwe's social media pages. Capturing images has always been my favorite thing, so it was fun and exciting throughout. This role presented me with an opportunity to blog for the first time and with time it enhanced my writing skills. Occasionally, attending Progressio ICS pre-training, orientation, mid-term review and debrief events was amusing. We always looked forward to travelling to Bulawayo as it gave the team a chance to socialise with the other teams of ICS volunteers, discuss the impact of the projects and share ideas, as well as assess the work these volunteers were doing within their respective communities. The experience was not without its challenges. When people from different backgrounds come together, there is bound to be conflict. This was addressed by the Team Leader's ability to resolve conflicts swiftly and smoothly. The major challenge the team faced was the untimely departure of the UK volunteers in early August. This resulted in a shift of plans. During this time, everyone was sad since goodbyes are never easy.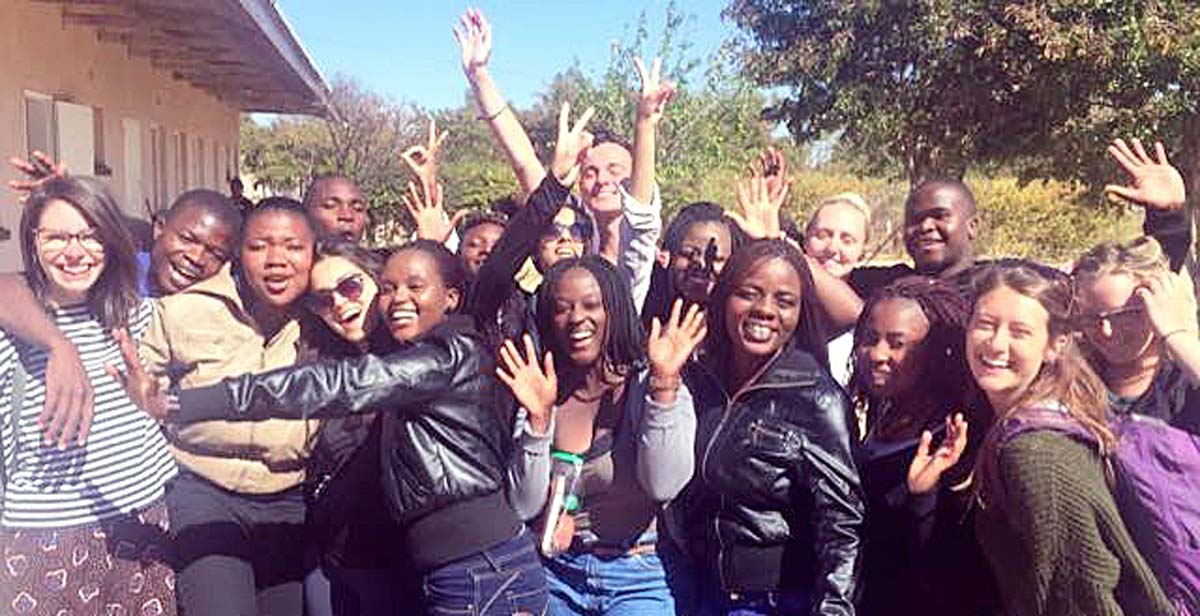 The last group photo before the departure of the UK volunteers
 
To sum up, I believe this experience has given me a better insight into what it means to engage in community work. I also believe that the experience I gained can be directly transferred to future employment. Clearly, ICS is a fantastic opportunity to gain new skills and valuable work experience. It also has a lasting impact. Suffice to say, ICS is exciting and incredibly rewarding!!!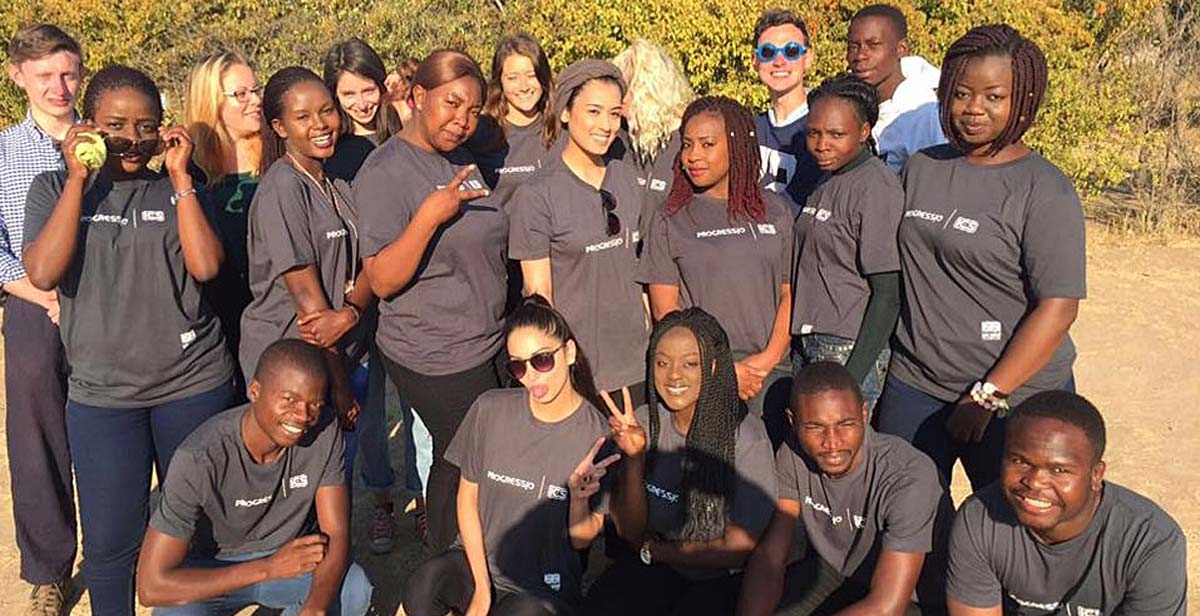 Written by ICS Alumni Melissa Tafadzwa Gondo (July - September 2016 cycle, Team MASO, Zimbabwe)