Our time in Parcila has come to an end and it has been an interesting and quick three months. We've now grown accustomed to the quirky rituals of life in this village, from the cockerels call at 4am (I will murder that animal before I leave) and saying hello to every member of the community.
I'd like to say the project has been a success, having completed the construction of the 17 eco-stoves, two eco-ovens, 20 water filters, continuing to raise awareness on gender equality and climate change and engaging with the community.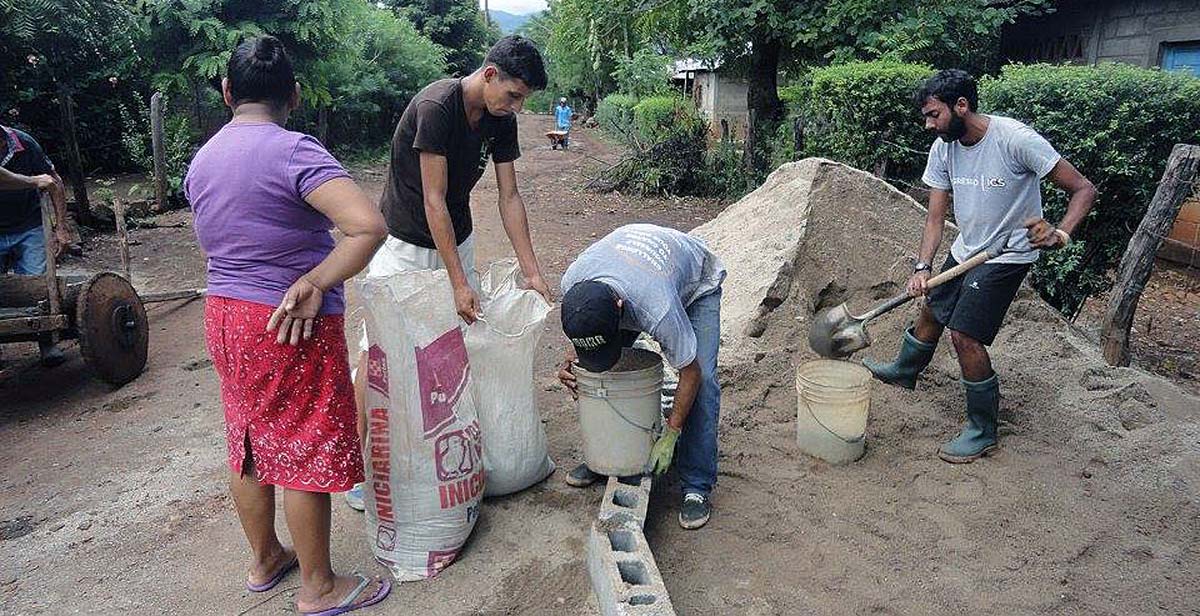 It's not been easy what with just two out of eight Brits able to speak Spanish, a clear cultural difference and a big lifestyle change, however, I think we've done a good job!
I thought I'd start this week's blog by sharing some thoughts by the British volunteers on their time here.
Fatima: I didn't think I'd be able to make three months living in such a different lifestyle to the one I am normally accustomed to, but it has been great.
Gavin:  I was very nervous before coming here and being glued together with other volunteers I knew nothing about. My scepticism of the situation quickly subsided as I grew close and attached to my fellow volunteers, who I now consider like a family to me. My only residual nerves lay in how I'm going to cope being so far away from people I feel so close to and I expect will be friends for life. Once I've returned home, I imagine myself thinking often and with fondness of the wonderful and sometimes surreal time I've spent in Nicaragua.
Emma: There are many things I'm going to miss about Parcila; our Nica volunteers' slapstick sense of humour, the fact that I can have a shower outside even in December and, of course, the view of the mountain range. But the thing I'll miss the most is the immense feeling of productivity and fulfilment I get to go to bed with at the end of each day.  
Clare: I'd like to second Pepe's (Pradeep) thoughts on the cockerel but instead focus my murderous intents on the family of pigs (three to be exact) that live outside my house.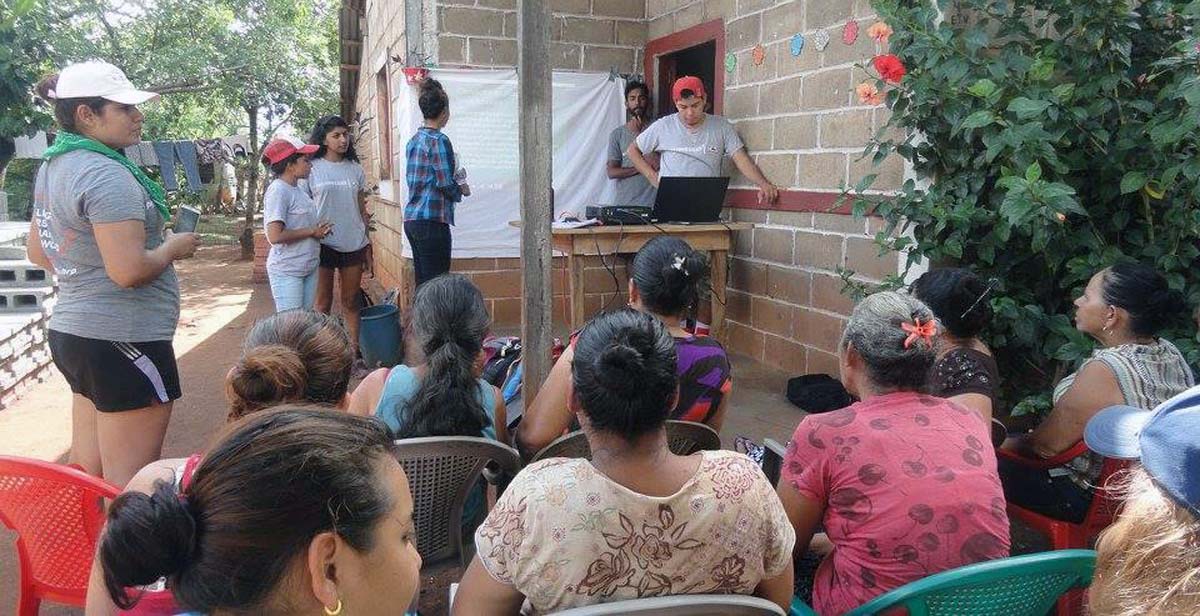 Clare: Well I'm definitely going to miss the heat of Parcila! Aside from being hot, it is an incredibly beautiful place filled with some of the kindest people I've ever met. I have been made to feel so welcome here and will definitely miss my home away from home.
As you can see from the above, it's a mix of sadness, happiness and innocent wishes of accidental deaths of certain animals.
It's been a quiet week in terms of events as the project is now ending, however it's been busy in regards to reports and I am happy to say the end of the report section is in sight!
While reports can be slightly monotonous, surveying is a huge aspect of this part and it's a great way to learn a lot about the work of previous cycles, whether we are actually making any impact and getting to know a little more about this rather content community.
Speaking of the community, it's not going to be easy saying goodbye to the host families when we leave. From day one, these four host families have treated us like their children and it will be a strange feeling not waking up and seeing their faces each day.
My host mother for example, Doña Jacinta, is a lovely woman who will and has done everything to make Gavin (my fellow Bunkie) and I feel at home. I'd like to say I've developed a good relationship with them, as well as my host father who is quite the card player (I think its 40-14 to him). 
Doña Rosa, host to two other current volunteers, has also played host for the past five cycles and is a woman we will all miss greatly. Her house is often used, along with Doña Eudocia, as the main base of operations and seeing Mama Rosa greet us each morning with her big smile is a part of the day we will all be sad to lose. Her husband, Don Juan, is quite the Clint Eastwood, he rides to work on his horse, doesn't say very much yet oozes coolness. 
Doña Eudocia is the third host home and has been the headquarters for this cycle. Like all other doting mothers in this village, Doña Eudocia is a very welcoming mother and her coffee is always on hand to get us through the day. Her husband Don Ramon (or John Wayne) is a calm gentleman and when you can catch him for a chat be prepared for some pretty detailed answers to any questions you may have (on life, religion, Nicaragua, fruit, etc).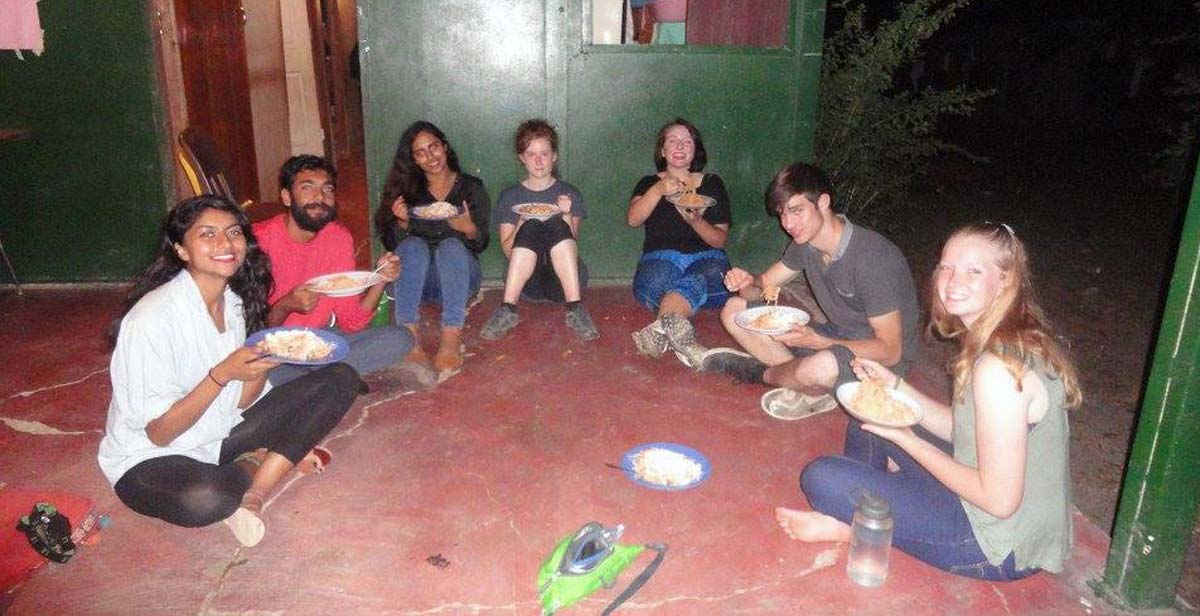 The last host home, and youngest, is Doña Luz. The youngest of the four host homes, with the current cycle being their second, this small yet quaint home is located in the centre of town and Doña Luz, along with her husband Don Henri, are a friendly couple who always want the UK volunteers to hang in the evenings at their place. One such example is egg and chips night - I was slightly worried this British staple would not go down well, however, I was wrong and they were really excited to have us round and cook this "interesting" dish.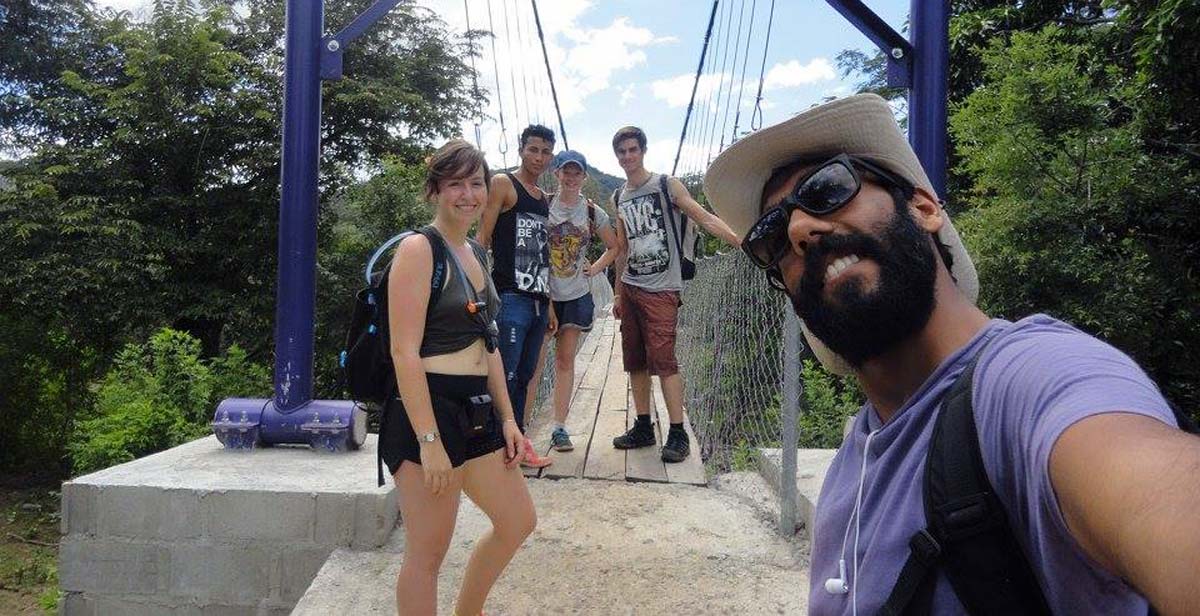 To conclude, it's been a fun three months and I will miss this place. I won't deny there are times when you will want to just get up and leave, but my advice to anyone reading this and thinking of doing this programme is you will not regret it!
Written by ICS volunteer Pradeep (Pepe) Karnani