Hello to all staff, counterparts, volunteers, parents, boys and girls! I would not like to end this cycle without giving you all a huge Thank you - Gracias!
Thank you for teaching me that through a noble heart and helping others we can improve the conditions of a family, a community and a country.
Thank you for allowing Progressio to help you, and thank you for opening your homes and communities to our volunteers.
Thank you for showing me that it's the small things that give you joy and that each and every one of us has something good to share with others.
Thank you for those who left their homes and traveled to a new country, to help others and in the process helped themselves.
Thank you for infecting us with your energy and following the rules that I know were difficult, but thanks to that, everyone can share their volunteer experience.
Everyone is remembered with great affection, from the first cycle with "Los Pollos Locos y Las Señoritas", to our last cycle with "Team Flash" and characters like "Carlos Gaviria Ortega", among others. Those faces will never be forgotten. 
And now carry on - Adelante! - because the legacy of Progressio remains in the hearts of our beloved volunteers who I'm sure will continue to do good for others and thus change the world! We have all grown with this programme and we are better people thanks to it.
I sincerely hope that each of the lives that have been touched through Progressio is full of many successes and many joys! This programme has been a success thanks to all of you national and British volunteers, who decided to help and think of others before yourselves.
Thank you volunteers and thanks to Progressio. Forever People Powered Development!
Written by Carmen Padilla (ICS Logistics Officer), in Honduras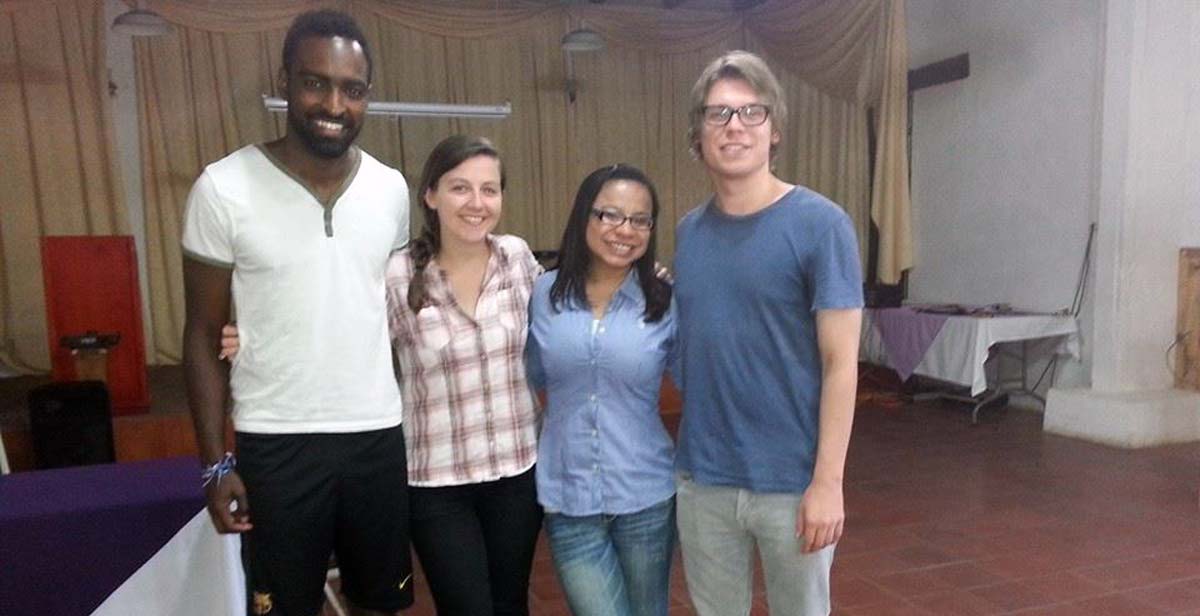 Un mensaje especial de Carmen Padilla
Hola a todos y todas, staff, contrapartes, voluntarios, padres de familia, niños y niñas! No quisiera terminar este ciclo, sin darles a todos y todas las gracias.
Gracias por enseñarme que a través de un noble corazón y ayudando a otros se pueden lograr mejorar las condiciones de una familia, una comunidad y de un país.
Gracias por permitir que Progressio les ayudase, gracias por abrir sus casas y comunidades a nuestros voluntarios.  
Gracias por mostrarme que las alegrías se dan en los detalles pequeños y que cada uno tiene algo bueno que compartir con otros.
Gracias aquellas personas que dejaron sus casas y viajaron a un país nuevo para ayudar a otros y en el proceso ayudarse a sí mismos.
Gracias por contagiarnos a todos con su energía y seguir las reglas que sé que fueron difíciles, pero gracias a ello todos podrán compartir de su experiencia de voluntariado.
A todos se les recuerda con mucho cariño desde el primer ciclo con "Los Pollos Locos y Las Señoritas" hasta nuestro último ciclo con el "Team Flash" y personajes como "Carlos Gavidia Ortega", entre otros. Esas caritas jamás se olvidarán.
Y ahora adelante, porque el legado de Progressio queda en los corazones de nuestros queridos voluntarios que continuaran haciendo el bien a otros y así cambiaran el mundo! Todos hemos crecido con este programada y somos mejores personas gracias a él.
Espero sinceramente que cada una de las vidas que se han tocado a través de Progressio esté llena de muchos éxitos y muchas alegrías! Este programa ha sido un éxito gracias a todos ustedes voluntarios nacionales y británicos que decidieron ayudar, pensar en otros antes que en sí mismos. 
Gracias voluntarios y gracias a Progressio. Por siempre People Powered Development!
Escrito por Carmen Padilla (Oficial de Logística de ICS), en Honduras
Here are some more great ICS team photos choosen by Carmen / Algunas del las fotos preferidas de Carmen de antiguos equipos ICS