As the last cycle of Progressio ICS working with DOMCCP (Diocese of Mutare Community Care Programme) in Mutasa and the surrounding districts, we have been giving the task of finalising project plans and leaving a structured, successful legacy behind.
Wrapping up the projects seemed like a big task, however when taken in small chunks, we found it to be more fun and fulfilling than first thought. One of the projects set up by the first cycle was the Nutritional Garden Project. This was set out as an extra to increase the quality of life and increase income prospects for people living with HIV.
Living with HIV can be very hard as you have to find the balance socially, economically and health-wise. One of the main contributors to living a healthy life is a balanced diet, and this is even more so when you have HIV.  In many cases people cannot afford to buy enough of the right food to meet this requirement, so with this in mind, the first group came up with the idea of a nutritional garden, where the beneficiaries (people in charge/using the garden) would be able to grow their own vegetables for their own use and with the hope that in the future they could perhaps make a small profit.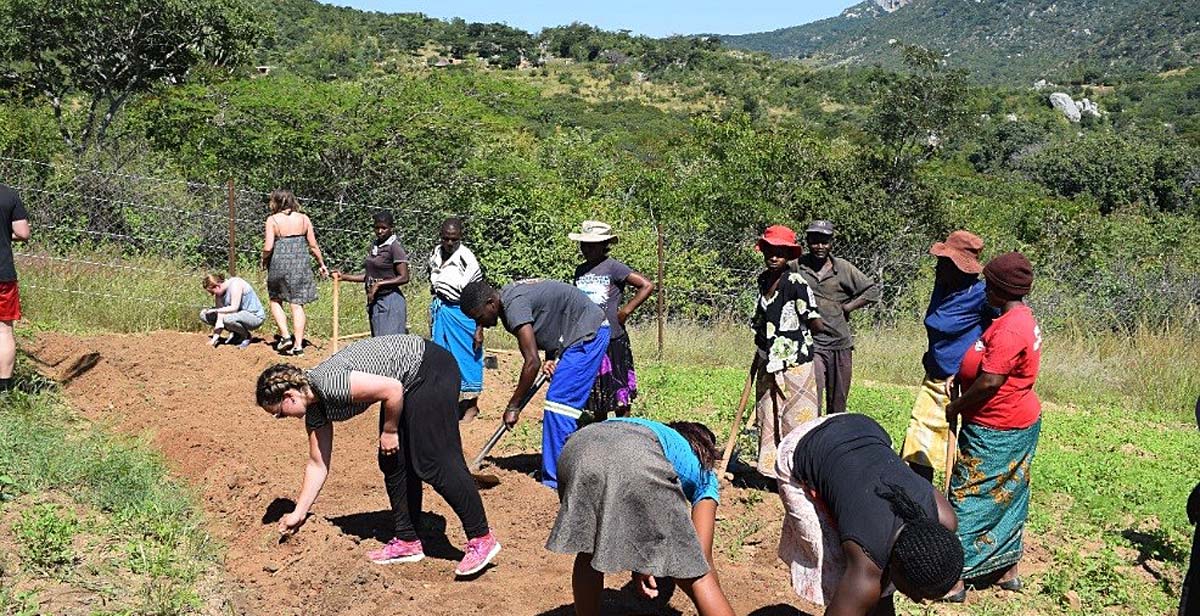 Over the previous cycles there have been some setbacks, however, fortunately due to hard work we have now made a positive start. With tools and seeds bought already, we were able to start straight away. Our team helped turn the ground, ready for the sewing of the seeds, then collected water and sowed the seeds. 
Whilst talking to one of the beneficiaries of the garden on what impact the garden has made on her life she told us, "we are happy", and with optimism and hard work we look forward to being able to grow many different vegetables to feed the people and families of Terera's HIV support group.
To be able to sustain the garden in the future, along with the beneficiaries, we have put a plan in place. The idea behind the plan is to equip the people of the garden with the knowledge and experience to be able to carry on the work once we are gone. This means teaching the techniques that will be used in the long term, book keeping, what may help if they were to sell the vegetables and most importantly how to maintain their healthy diet to live a healthy life.
Written by ICS volunteer Meaghan Hay