As part of our work with Simukai, we have the chance to go to a rural community, Rowa, and help spread awareness on sexual reproductive health, child rights and responsibilities, and income generating activities. In small teams of four people - two national and two UK volunteers - we conduct sessions on these topics with our beneficiaries (children between the ages of 12 and 22) and their guardians. At the start of the cycle, we had twenty homes out of one-hundred-and-ninety-one that we had to visit, with forty-five follow-up visits planned. Each team member has a different role to play in each session, with the national volunteers either acting as interviewers or translators and the UK volunteers as teachers or scribes. Sessions last about an hour and those volunteers not in the sessions help the families with household chores.
Sounds complicated enough? 
Well imagine what it was like for us volunteers being told to fulfill these roles with only a week to prepare. Not easy. So we asked the team for their first impressions of Rowa and what their experience was like going into this completely novel environment and trying to make a significant difference to these peoples' lives.
Kristi - My first day in Rowa was breath-taking (figuratively and literally). On the one side there are the stunning views and amazing individuals who stay in Rowa and on the other side there are the unsteady stones and unstable terrain. As we headed back to the Kombi, I lost my footing on a rock, however the roll into a bush that followed was a lot more dramatic than necessary. I got up from the 2cm fall without any injuries (luckily), but I may have left my dignity in that bush.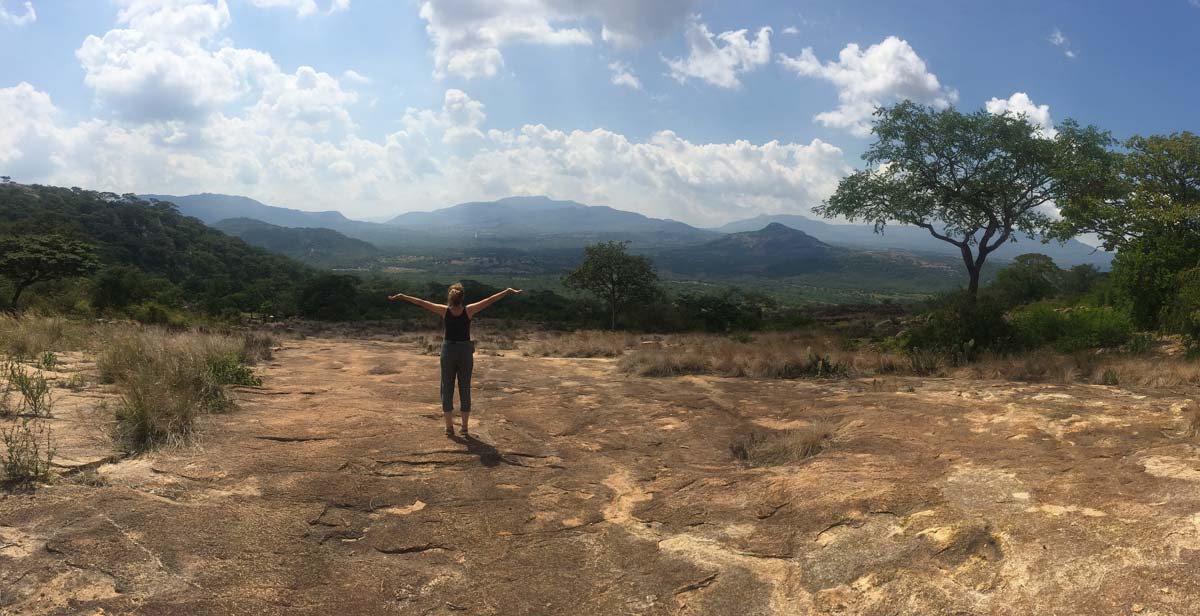 Marek - For the most part I felt overwhelmed the first time I went to Rowa. The scenery there is totally amazing. There are these 'balancing rocks' that defy logic and had me rethinking all I know about gravity. I did not particularly enjoy the walking, however, as the place is very mountainous and we are forever walking from one session to the next. The sessions are also amazing and I did not expect to receive such a warm welcome. Also, I did not think we would have such a positive impact on the families we teach. Rowa is such a nice place. 
Shawndell – My first impression of Rowa was bittersweet. I think what amused me the most is how the people don't need much to be happy. This has taught me a lot about being self-sustainable and using the little resources that one has to make the best out of the situation. More like that proverbial "make lemonade" saying. Also, the feeling of pride that the locals have and the all-round general friendliness totally had my heart melting. Rowa is such an amazing place and I am honored to be a part of this cycle. 
Adiona – Before I went to Rowa, I thought this was going to be the most difficult experience I had to endure, I had heard of the rocky terrain, head shuttering heat and heavy workload that was waiting for us. When I went there for the first time, however, everything changed. After our first session, we were offered water and the locals there were very welcoming. They all seemed to have a genuine appreciation for the knowledge we were giving them and all seemed friendly. I have been enjoying my time ever since and also seem to have a new sense of appreciating the moments that I have with my team and learnt to look at life from a different angle. I now feel like I am serving a purpose in life. 
Felicity – My first time in Rowa has changed my life. Before going there, I pictured a remote area with unwelcoming people who couldn't care less about us coming into their territory disturbing their way of life. This made me nervous and skeptical. But when I got there, the first thing I noticed was the beautiful mountains and environment. Then there are the people, all so welcoming and appreciative. They are always happy and glad that we paid them a visit. Every house I have visited always offers something to eat and all seem disappointed if you refuse. Rowa is truly some sort of paradise. It's a place that everyone should visit in their lifetime. If you ever want to go somewhere where the people just appreciate you for showing up, then Rowa is the place for you. 
Hopefully, this helps to convey some sense of what our experiences were, both as national and UK volunteers. As the final cycle, however, our work in Rowa takes on an added significance as this is not only our last chance, but also Simukai's last chance to have a sustained impact on this rural community. As such, we are aiming to provide progress in the project with an emphasis on sustainable development. Our primary goal is to leave behind a lasting legacy which can only be improved further by those in Rowa with whom we have been working. Through extensive monitoring and evaluation, we will both examine ways in which to improve our current Theory of Change, as well as to empower later generations to not only create a better future for themselves but also educate others using the knowledge that we have passed on to them.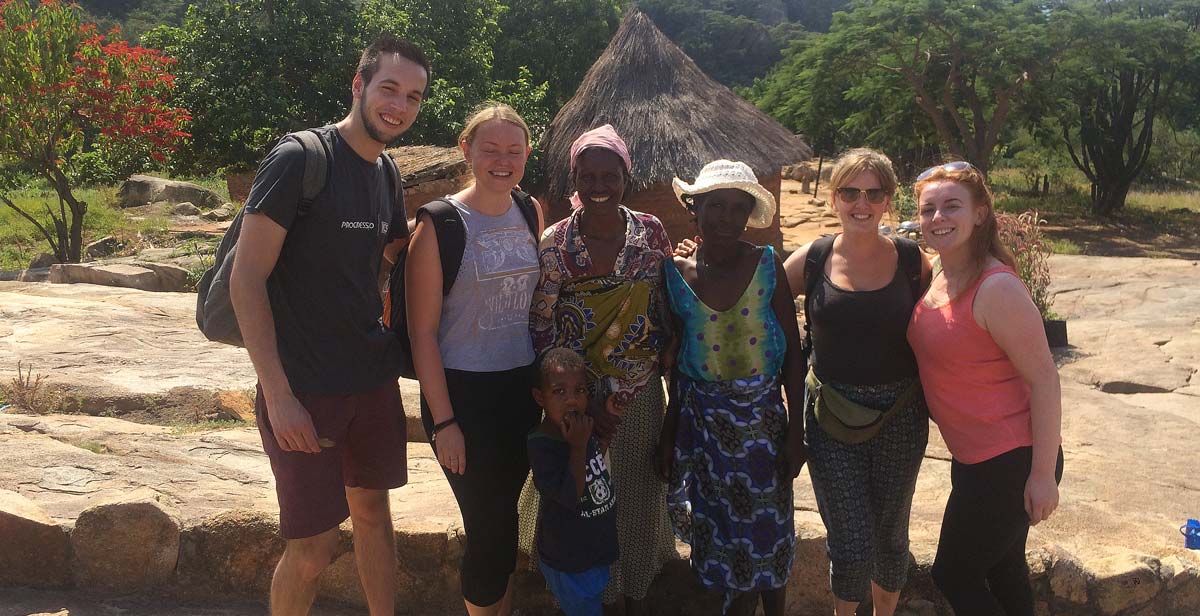 These might sound like grand and unrealistic goals but they are perfectly possible to achieve if we all keep focused and motivated for the rest of the project. No easy feat but one we're sure is within our capacity.
Written by ICS volunteers Chris and Tanya