Progressio recently joined more than 9,000 people and 50 organisations at the UK's largest ever mass climate lobby in Westminster. Having successfully lobbied 330MPs in one afternoon, the event aimed to influence government decisions ahead of the announcement of the Sustainable Development Goals in September, and the United Nations Climate Change Conference in Paris (COP21) in December, where world leaders will meet to agree a legally binding and universal agreement on climate.
Progressio is passionate about the environment as some of the worst impacts of climate change are felt by people living in fragile states. Although often seen as an abstract concept here in the UK, the effects of climate change are very real for communities in the countries where Progressio works, like Honduras, where irregular rainy seasons and extreme heat have harmed crops and damaged livelihoods, trapping people in a cycle of poverty.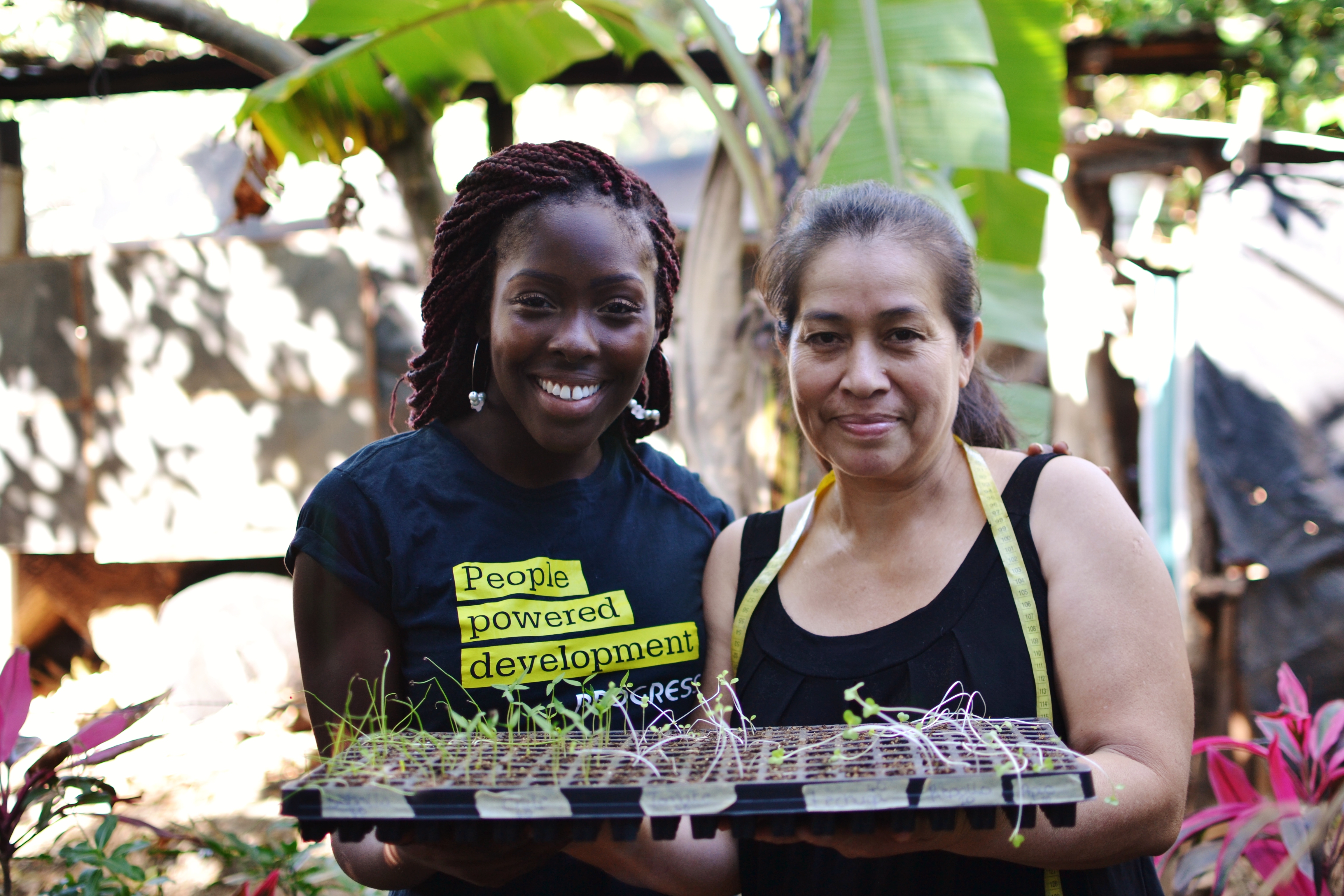 Progressio ICS volunteer Victoria attended the lobby to express her concern for the impact of climate change on the Nuevo Gualcho community that she lived and worked alongside in El Salvador: "Rural women were hugely inspirational to me during my ICS placement, but climate change forces them to work long hours in higher temperatures, which has a significant impact on women's health and agriculture in El Salvador."
The day included many parts, such as an interfaith wall installation, two Ecumenical services, the lobby and a rally to bring everyone together at the end.
Interfaith Wall Installation
Throughout the day, people of all faiths and none were invited to express their thoughts on climate change onto a large heart-shaped canvas in Archbishop's Park. The installation gave people from a diverse range of faith backgrounds the chance to express their love of God's creation and their desire to see it protected for future generations.
Scott Walker, the artist who created the colourful wall installation, believes it is important for people to contribute to one another's creative work. As a result of this approach, people of different ages, faiths and backgrounds recognised their common values in their love for the environment and all living things.
The Lobby
For many young supporters, this was their first experience of lobbying their MP. Scott Walker made an important point with regards to this: "Politicians hardly ever visit schools. Children need to know who they lobby against and how to put their views forward. That's where politicians and councillors should be, teaching children how they can make change." Progressio supporters spoke to a number of MPs, many of which supported urgent action on climate change in the UK.
Neil Coyle, Labour MP for Bermondsey and Old Southwark, hoped for strong outcomes on climate change at the Paris conference and was keen to listen to public concerns, offering follow up meetings to all of his constituents. Coyle committed to improving air pollution and public transport around Elephant and Castle, one of the most polluted areas in the UK. He also supported divestment from fossil fuels. Coyle's constituent, Evan John, told Progressio why climate change was a priority for him: "My church showed me that people in the Global South live in much worse situations than me, and I felt a moral obligation to try to rectify that. Climate change is a huge threat to people living in poverty. We need to stand up for those who can't have their voices heard, and who have the least ability to defend themselves against climate chaos."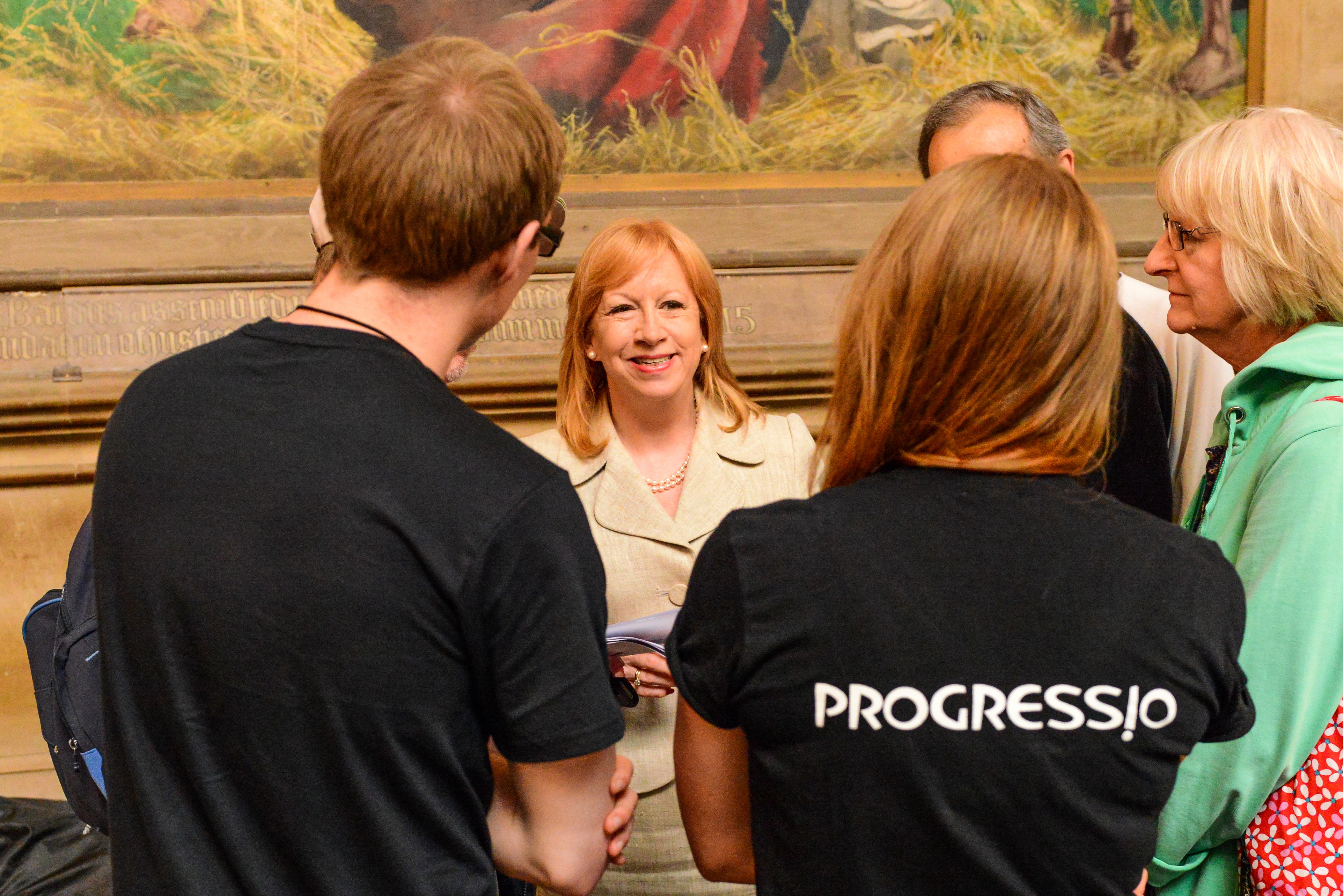 Eleanor Laing, Conservative MP for Epping Forest, reassured constituents that the current government would take immediate action against climate change. Laing was certain that David Cameron would work hard for a global deal in Paris, and wants the UK government to lead international negotiations on climate change: "We have a responsibility to do more in the international field." However, this statement came less than 24 hours before the Conservatives announced that cuts to wind farm subsidies were brought forward by a year.
Neil Parish, Conservative MP for Tiverton and Honiton, was committed to meeting the UK's obligations to cutting emissions, but supports the government's actions to limit onshore wind development. He thinks future energy will require 25% nuclear power, and a mixture of oil/gas with increasing levels of renewable methods, and he is optimistic about carbon capture technology and the tidal lagoon approach being trialled in Swansea. Overall, a positive response from most MPs but the steps they will take to guarantee change still remain to be seen.
The Rally
The day finished with a rally outside Parliament, with many inspiring speakers sharing their love for the planet and for people. Asad Rehman, Senior Campaigner for Friends of the Earth, highlighted the importance of maintaining the momentum in the run up to Paris: "We're building a movement for action, a movement for justice for those impacted by climate change. We not only need to defeat injustice, but together we need to build a cleaner, a peaceful, a more sustainable, and a more equitable world."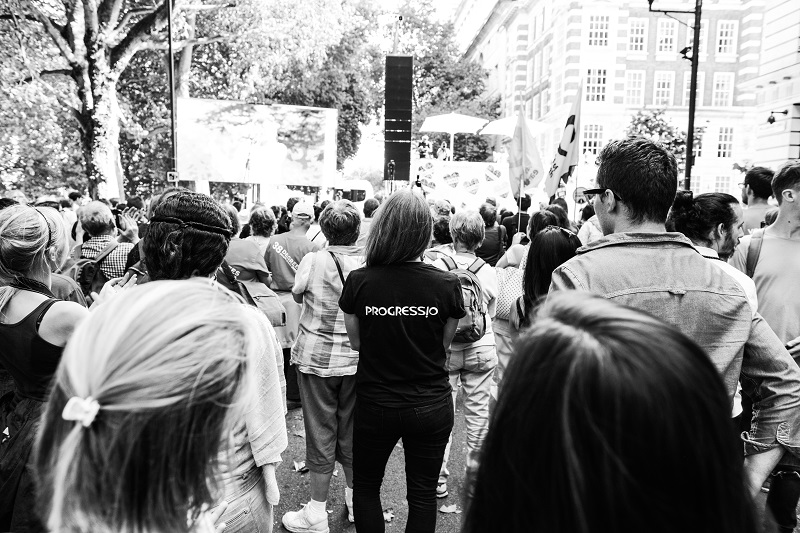 Conclusion
In general, MPs agreed that climate change requires immediate action from the UK government. Progressio supporters hope that Cameron pays attention to the concerns of his MPs and their constituents, and has the courage to act boldly and lead by example in December by making a strong commitment to tackling climate change immediately.
Finally, an encouraging and positive outcome of the climate lobby was the diversity of the event and the fact that a large, varied group of people stood together with one common aim: to speak up for the love of our planet and its people.