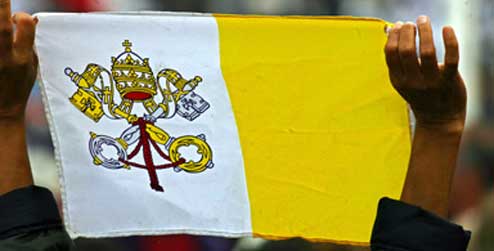 Pope Benedict XVI visited the UK from 16-19 September 2010. Global poverty was a key focus of the visit, particularly in reference to the Millennium Development Goals.
Briefing
Download a briefing on key areas of cross-over between the UK Government and the Holy See below:
Pope Benedict XVI and international development: a briefing paper
A more in-depth briefing for professional audiences can be found here
Media
Download a media briefing on the Pope and global poverty
Caritas in Veritate
Pope Benedict XVI's third encyclical considered the global financial crisis, issues of development and human rights.
Download 'For the Common Good', Progressio reflections on Caritas in Veritate
To mark the Papal Visit, Progressio released 'Love received and given', a guide to Caritas in Veritate.