Maria, from Zimbabwe, lost most of her family at a young age, and as a teenager she had no option but to find work. As a domestic labourer she worked long hours with little pay. She was treated badly and also lived in unacceptable conditions. She said: 
Life was tough in Harare I use to cry everyday. They would not pay me for three months. I was so worried as my cousin needs her school fees. I thought this was all life would be, I didn't think anything could ever change.
However, Maria's life was turned around when she got a placement on the Progressio International Citizen Service (ICS) volunteer programme, with our local partner organisation. Here she was able to build her confidence, develop life skills, learn English and socialise with the other Progressio volunteers. 
When my grandmother told me about the ICS programme, I couldn't believe what I was hearing! I applied as soon as I could and was so happy when I found out I was accepted.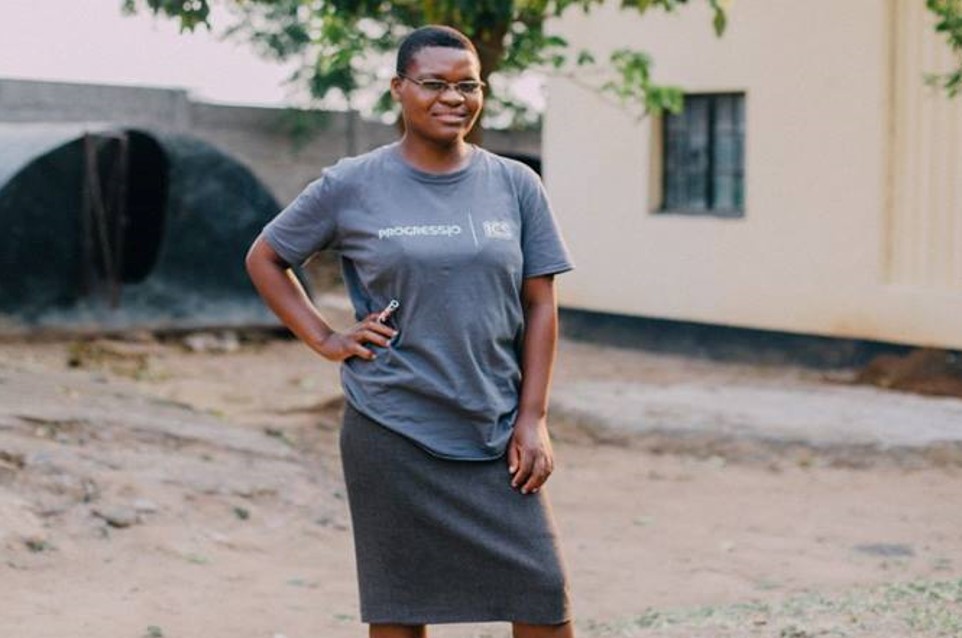 Charlotte Reeves, a Progressio ICS volunteer who worked alongside Maria, said:
The programmes that Progressio supports do not only directly help the beneficiaries, but they enable people to get involved, build skills and become part of an organisation… I hope now that Maria has got her foot in the door she'll continue to get the chances she deserves, and I hope projects like these continue so that other people can get the chances that she has had.
Charlotte and Maria were in a team of 6 UK and 6 Zimbabwean volunteers, who worked closely with children staying in a child protection service. They also ran awareness-raising workshops in the community, amongst other activities.
Maria is now living in town, and hoping to go to college to study accountancy with the help of the partner organisation. She'd like to teach in the future, but wants to finish her education first.
Find out more about the Progressio ICS Programme, and how you can get involved, here: www.progressio.org.uk/ics
Thanks to the support of people here in the UK, in the last 3 years we have helped 9 million people turn their lives around for the better. We have helped people fight injustice and discrimination, overcome poverty, and gain the skills and knowledge they need to stand up for themselves and their communities.
Here's how you can help us support more people like Maria, to empower themselves: 
Take part in our ZimFare and ZimFast fundraising challenges, which help you to get a glimpse of what life is like for people living in extreme poverty in Zimbabwe and around the world: www.progressio.org.uk/zimfare
Fundraise for Progressio by challenging yourself. You can either sky dive, treck across the Atlas Mountains, or run the Royal Parks Half Marathon: bit.ly/Progressio-challenges
Or, if you would like to make a donation to Progressio, please click here: bit.ly/Progressio-Donate
Thank you!