YUNELSI PÉREZ, from the Dominican Republic, is a youth leader and advocate in the areas of prevention of teenage pregnancy and violence among young couples. She is a Member of the Montecristi Advisory Committee.
Faced with worryingly high numbers of teenage pregnancies, violence and gender inequalities, local authorities and communities in the north of the Dominican Republic are working with youth leaders to tackle these problems.  Thanks to a programme supported by Progressio and the UN Population Fund (UNFPA), local committees are raising awareness, mobilising communities and doing advocacy work to help prevent and act on violence against women.  Instead of the rather piecemeal and uncoordinated way they dealt with them in the past, local committees, bringing various groups together, are taking a more systematic approach, designing action plans and ensuring that initiatives are given the right follow-up.  
Young people are at the centre of their activities.  At 24, Yunelsi Perez is the coordinator of a youth group in Montecristi, close to the North Eastern border with Haiti, and is also part of her local advisory committee.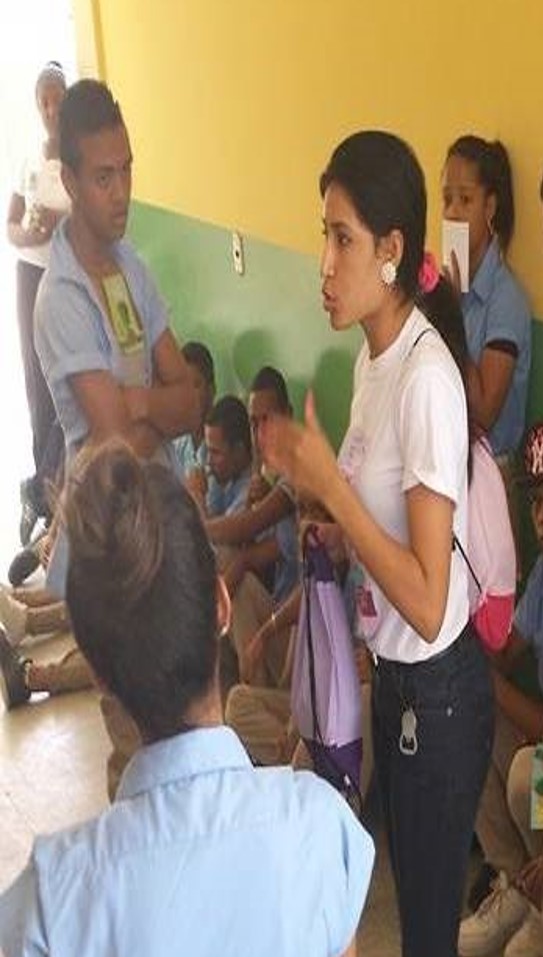 She is one of 79 young men and women trained by Progressio to raise awareness about preventing teenage pregnancies and violence among young couples in their schools and rural communities in 4 provinces.  Thanks to our former Development Worker Percy Alvarez, she has learned skills to help her when she gives talks and organises workshops for other young people. Now she gets on her motorcycle to go to outlying areas, where she carries out awareness campaigns and discussions, encouraging participants to share their ideas.  Yunelsi says she does not want to stop here; she wants to achieve even more. She said:
Now I want to learn how to develop programmes and projects.
To ensure an even wider impact, the programme also contributed by building the capacity of municipal and state officials, so they understand how to include a gender and youth perspective in municipal governance, and this was also done with representatives of young people and women's groups who do advocacy on the same issues. According to Yunelsi, actions such as these, and the example she and her peers have set, are of particular importance. They have helped draw attention to the potential young people can bring to the development of their communities, thereby opening the way to further engagement on important issues.
Do you want to help Progressio work alongside more people like Yunelsi around the world? Find out more here: www.progressio.org.uk/help-give-brighter-future
Or, please click here if you would like to make a donation to Progressio: www.progressio.org.uk/donate
Thank you!